How have the first two challenges gone?  Do you feel like you are really getting a handle on good Facebook content for your audience?  Now that we have spent time analyzing the numbers on Facebook, let's get off Facebook and look at your blog's numbers.  We need to remember what exactly the goal of social media is and decide if we are using it effectively.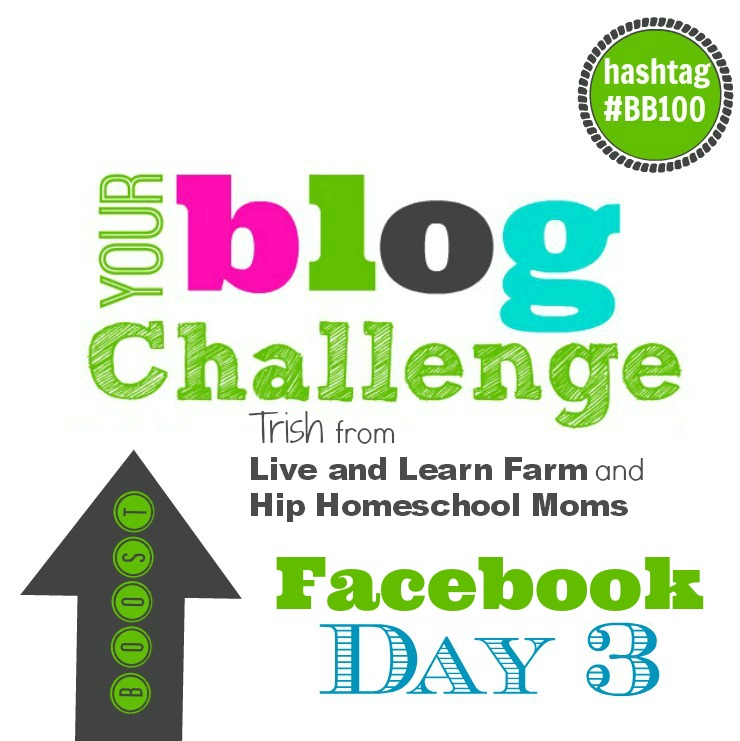 The Goal of Social Media
So we have spent all this time analyzing metrics of how different posts performed on Facebook, but now we get to where the rubber meets the road. Did any of these Facebook posts lead them back to your blog? Because, ultimately, that is the goal, at least for bloggers, to drive traffic to our sites.
Is Social Media Doing its Job?
If you are a Word Press site and have the JetPack Plugin, you have the numbers to study where your traffic is coming from.  If you haven't implemented this plugin, Navin wrote a great article for Tech Info Blog about setting it up and how to use it.
Google Analytics tracks where your traffic comes from no matter what you are using for your blog.  Ian Cleary wrote a great article on how to use Google Analytics to analyze your engagement.  Pay attention to number 5.  For my articles (which focus on Facebook), that is the number we need to focus on.  If you need to know how to set it up, here is an article on Shout Me Loud on how to set it up.
If you are like me, I am visual, BIG TIME.  I like to see charts and graphs.  Similar Web is one of my favorite tools to help me see our website. Check it out! I think this tool will analyze your site and return your traffic metrics without the other two tools being implemented. Be sure to let me know if that is not accurate!
Challenge: Determine if  Your Current SM Strategy is Working
So what have you learned from this picture that traffic paints?  Are you successfully using your social media to drive traffic to your blog?  I know it is so easy to get caught up in the "numbers game" and just look at our social media as if IT is the goal.  I get caught in that trap sometimes too. But ultimately, we don't want our audience to be on a platform we have no control over. As we have seen with the changes Facebook is currently making, that is a risky proposition. So, we have to keep this goal in mind whenever we are analyzing our success with social media…. IS IT DRIVING TRAFFIC TO MY SITE?  If not, you now have an actionable goal to focus on how to do that!
NOTE: If you don't already have diagnostic tools setup to determine where your traffic is coming from, get them now!  THAT is your challenge for today!!
Share Your Thoughts, Tools and Insights
As you are working through my challenges, please share your thoughts and insights in a comment.  If you are using different tools that are working, please include those as well.  I am not the sage of Facebook social media… I just spend a lot of time analyzing and trying to help grow our Social Media success.  So help me learn from you as well!  I am just like you, I want to grow my blogs too, ya' know 🙂
Be sure to read the other posts in this series:
Be sure to visit the other co-hosts and do their challenges as well!
Until next time…

The following two tabs change content below.
Trish has been married to her best friend, David, for 16 years and they have three sons (aged 13, 12 and 9). Trish is from the coast of North Carolina, but they now live in rural West Tennessee on a 40+ acre farm. She has been homeschooling since 2009 and her homeschool style leans towards a Montessori approach with a heavy emphasis on hands-on learning. They also own a small business that Trish runs from home. Trish's family is Messianic and they love studying the Scriptures, learning Hebrew and growing in their faith and walk daily. In her spare time, Trish loves to write, work in their garden and can regularly be found trying to learn something new, modeling that learning is indeed a life-long endeavor!
Latest posts by Trish Corlew (see all)