Well, today was the beginning of The New Chapter – Day 1 of T-Tapp.  If you haven't read about this new direction in my life, you can find it here. And I did read the directions first and even watched the introduction of the video!  So, today was the first day of measurements. I created a Tracking My Success word document to track my measurements and be able to see the changes. I added one column that was not on the T-Tapp chart, dress size. Because that will be a huge motivation to me when I start seeing my sizes drop. But one number that you will notice is conspicuously absent is the weight. That is because Teresa doesn't want us focused on our weight… so it's not on the list to track and measure. What a relief that is!
After getting all my measurements recorded, I pulled out the DVD to watch it. The pamphlet had emphasized how doing the exercises correctly is important, so I watched the Instructional 1 DVD. If you are interested in purchasing it, here is the link to the store. So my question is, can you still call it "starting" when you are not able to keep up with the instructional video? LOL! Well, I got news for ya', I am totally claiming it as a win! 🙂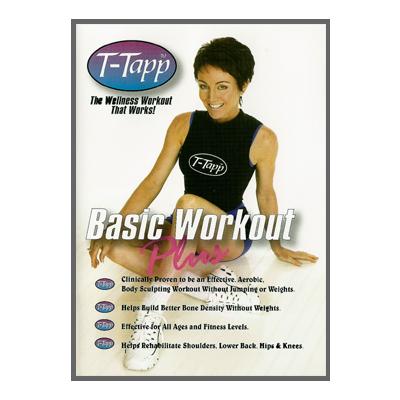 I love that real women who come in different sizes and shapes are in the T-Tapp video. Even different skill levels and ages! I don't know about you, but watching pencil thin women work out is NOT motivating to me! So having real women, real T-Tapp women doing these exercises was encouraging. Teresa spent time talking about their different body types and how our core body type will impact realistic expectations. That is fantastic!  My best friend growing up with me had big bones and was just a bigger girl than I was … we were given the nicknames string bean and butter bean (not nice, I know)… but those sure give a perfect visual image of the differences in our body shapes, even when we are teenagers!  So the fact that Teresa spent a few minutes discussing this and encouraging us to set realistic goals was refreshing!
Back to the DVD, the exercises are not hard… I just don't know how to do them yet. Teresa said some people do this same piece of the instructional video for weeks because it is so important to do the exercises right.  I very well may be one of them. I used to love to dance, but something about choreographed exercise always gets me stumped. I think it is because they are looking at me and I can't see it from my perspective that always throws me off. But I'll get it, eventually!
Our family keeps the Biblical Sabbath, so I won't be attempting exercise on Saturday morning… but I'll be back at it on Sunday.  Hopefully, I'll be able to follow along better now that I've seen them once!
Are you planning to join me in this quest to get healthy?  Let me know!
Until next time….

The following two tabs change content below.
Trish has been married to her best friend, David, for 16 years and they have three sons (aged 13, 12 and 9). Trish is from the coast of North Carolina, but they now live in rural West Tennessee on a 40+ acre farm. She has been homeschooling since 2009 and her homeschool style leans towards a Montessori approach with a heavy emphasis on hands-on learning. They also own a small business that Trish runs from home. Trish's family is Messianic and they love studying the Scriptures, learning Hebrew and growing in their faith and walk daily. In her spare time, Trish loves to write, work in their garden and can regularly be found trying to learn something new, modeling that learning is indeed a life-long endeavor!
Latest posts by Trish Corlew (see all)