We are a Montessori homeschooling family. I have been homeschooling for five years and prior to that, I was the Chairman of the Board for a local Montessori School for three years. We LOVE the Montessori pedagogy and believe it is one of the reasons our boys are so advanced in their education… Montessori created a strong foundation to build on. However, Montessori materials are expensive which makes many of the items out of reach for homeschoolers. Because I really believe in the Montessori method, I want to help you by creating a new feature for 2014 – Montessori Made Affordable.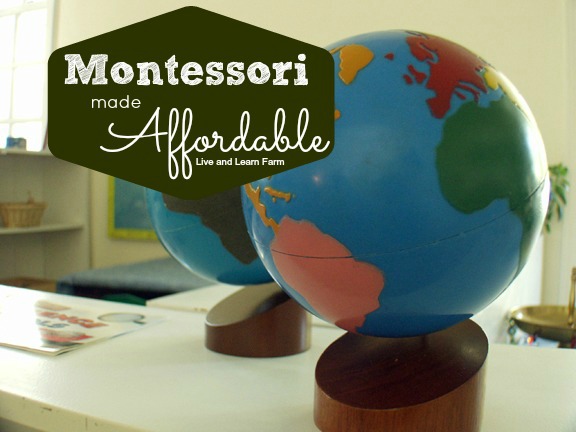 As I find items that are either a less expensive version of a traditional Montessori work or material or a deal I've stumbled upon, I'll post them here on our blog and on our Facebook page. It may be an article on how to make the item, it may be a link to a sale, it may be a used item… but any and all will be opportunities to help you implement Montessori concepts in your homeschool more economically.
This blog is actually part of our upper level Montessori homeschool curriculum. We teach creative writing via Institute for Excellence in Writing and part of my boys' creative writing curriculum is to blog here at Live and Learn Farm. (Note: We are starting a link up for tweens and teens in 2014 for other homeschoolers to have an outlet for their children to blog as part of their writing curriculum too!)
In addition to the blog being part of our boys' creative writing curriculum, it is also part of their Montessori practical life studies. Maria Montessori suggested an Erdkinder environment for children in upper level grades. We have created our version of an Erdkinder here at Live and Learn Farm… we call it farmschooling. All of our boys have farm businesses, and they will also be blogging about their businesses. In this plane of development, Montessori encouraged teaching our children a means to financial independence.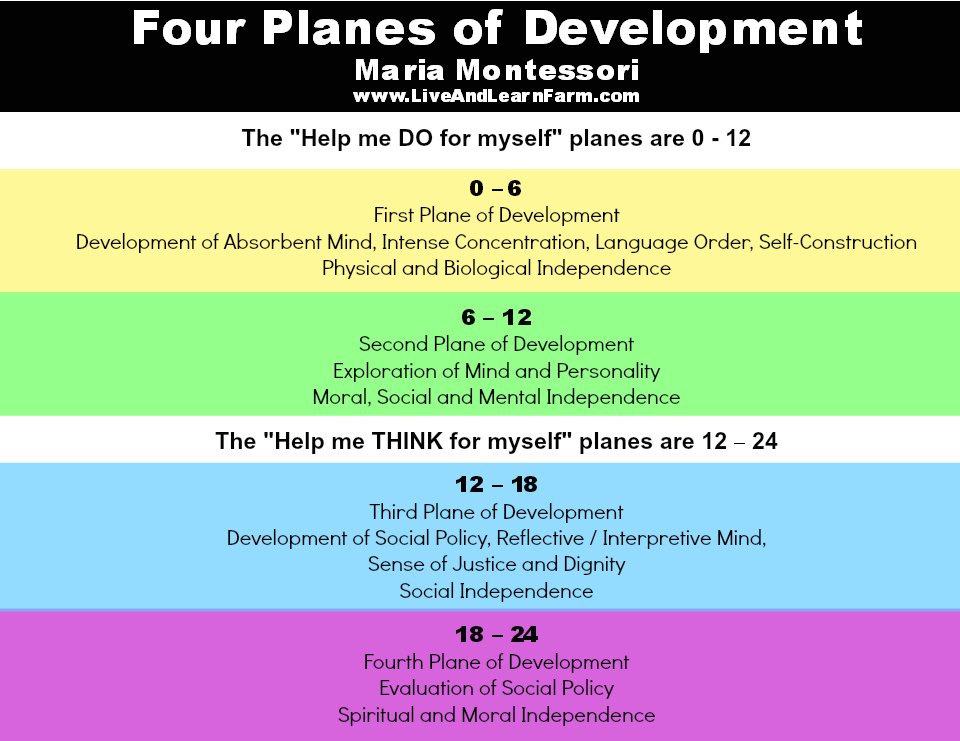 Along that line, and in the interest of full disclosure… we are an affiliate with some organizations (Amazon, for instance) and are paid a commission if you purchase due to our recommendation. We will ALWAYS be honest in our recommendation and only recommend items we have used or would use in our homeschool. There is ZERO additional cost to you and it is a tiny (and I mean tiny) amount to us. That is part of teaching the boys how to earn a living by doing something they LOVE to do (and me too) … writing.
If you are enjoying this post and want to see more, please sign up for our newsletter, join us on Facebook and Google+, follow us on Twitter and Pinterest or sign up on the right to follow our blog.
We hope by showing you how we are continuing to use the Montessori educational philosophy to teach our boys in the upper grades, sharing what is working, how we are implementing it and being genuine in our failures, that you will be blessed by our blog and that it will help you continue to Montessori homeschool into the upper grades. If we succeed, we hope you will consider our efforts to share our experiences worthwhile and will help – by not only using our links when we introduce the items if they make sense for your homeschool – but also by sharing them with your friends. We will learn together and help each other!
Thank you for being part of our community and we look forward to presenting Montessori Made Affordable in 2014!

The following two tabs change content below.
Trish has been married to her best friend, David, for 16 years and they have three sons (aged 13, 12 and 9). Trish is from the coast of North Carolina, but they now live in rural West Tennessee on a 40+ acre farm. She has been homeschooling since 2009 and her homeschool style leans towards a Montessori approach with a heavy emphasis on hands-on learning. They also own a small business that Trish runs from home. Trish's family is Messianic and they love studying the Scriptures, learning Hebrew and growing in their faith and walk daily. In her spare time, Trish loves to write, work in their garden and can regularly be found trying to learn something new, modeling that learning is indeed a life-long endeavor!
Latest posts by Trish Corlew (see all)