As I scoured the internet today looking for a great deal for the Montessori Made Affordable 12.30.13 edition, it really dawned on my how much I love Montessori materials. My children have grown to the point of being abstract thinkers so we don't have as many concrete materials left in our homeschool…. but I just love them. So much so, I actually wrote an article about my Montessori Love Affair 🙂
Anyway, I found a couple deals but don't want to start adding too much so I'm focusing on one. Today's deal is from Alison's Montessori also. I've already mentioned how much of my own materials were from Alison's and how impressed I've always been with their customer service, so I won't go into great detail about their reputation… I'll just get to the deal!
I love Zoology! My boys love zoology! We had every single puzzle (both botany and zoology) and every set of nomenclature cards to match! So, when I find good deals on the puzzles, you will always hear about them! Today's deal is Parts of a Turtle Puzzle and it is 66% off!!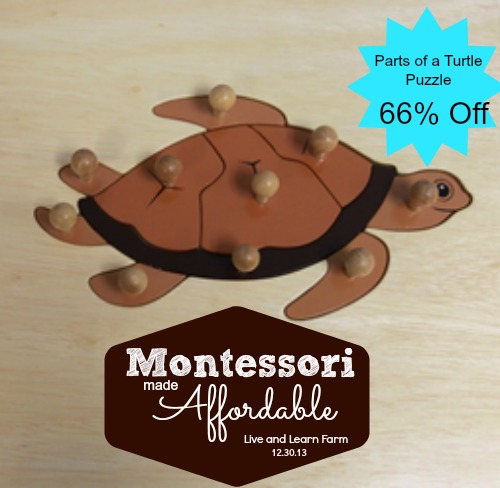 I always partnered three-part cards with my puzzles.  You can print these cards from Montessori Services.  There are some free ones from Montessori Materials too.
If you are enjoying this post and want to see more, please sign up for our newsletter, join us on Facebook and Google+, follow us on Twitter and Pinterest or sign up on the right to follow our blog.
There are a ton of resources for turtles that will compliment this puzzle and function as strike the imagination morsels… here are a few I found:
Lesson Plans:  http://www.wpsu.org/edservices/iwonder/turtlelessonplan.html
Unit study:  http://www.pinterest.com/happybrownhouse/turtle-unit-study/ and http://www.pinterest.com/rbohnert/turtle-animal-study/
My favorite Strike the Imagination books on Turtles:
I'll Follow the Moon.  I love having the strike the imagination books in hardback books, but if that is not in your budget, this one is free for Kindle.  You don't have to have a kindle to read it either.  You can download kindle software for your PC.  Google it.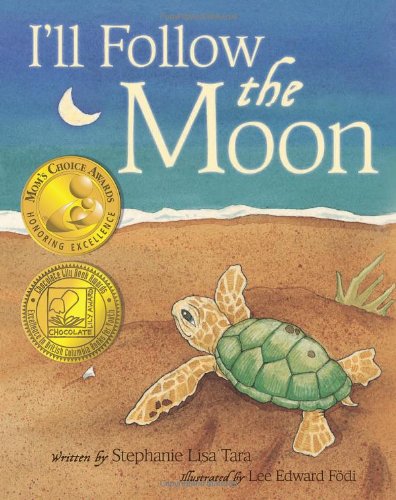 Minn of the Mississippi.  This is one of our favorite books ever!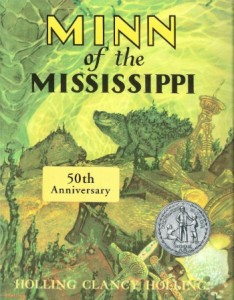 Until our next post on Montessori Made Affordable, I'll leave you with a Montessori quote about …
"Imagination does not become great until human beings, given the courage and the strength, use it to create."   ~Maria Montessori
The following two tabs change content below.
Trish has been married to her best friend, David, for 16 years and they have three sons (aged 13, 12 and 9). Trish is from the coast of North Carolina, but they now live in rural West Tennessee on a 40+ acre farm. She has been homeschooling since 2009 and her homeschool style leans towards a Montessori approach with a heavy emphasis on hands-on learning. They also own a small business that Trish runs from home. Trish's family is Messianic and they love studying the Scriptures, learning Hebrew and growing in their faith and walk daily. In her spare time, Trish loves to write, work in their garden and can regularly be found trying to learn something new, modeling that learning is indeed a life-long endeavor!
Latest posts by Trish Corlew (see all)