Well, we are about to close out this series and I am looking back over what I've shared. When I was first talking about participating in this challenge, Facebook had not made their big change. So, when it happened, I requested to be on the back-end of the series so I could analyze what was happening and make more informed suggestions. The one take away I have from all this is … with Facebook be prepared to change.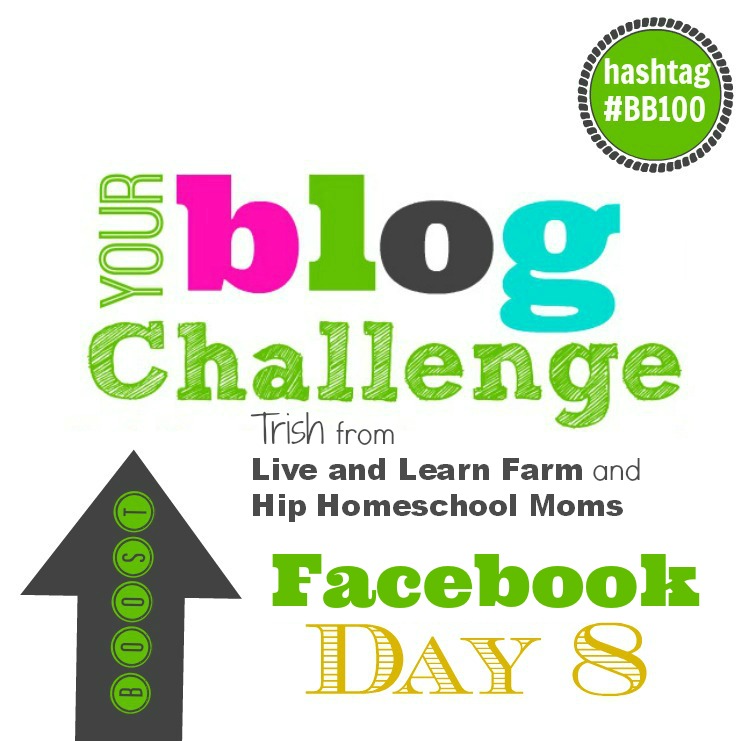 I have been one of the Facebook page owners that was not in the least bit happy. I also have been one of the Facebook page owners that realizes that Facebook is a business. So, I've really tried to look at it from a business perspective. Taking all the emotion out of the equation. Just looking at it strictly from their perspective… all these changes are based on business. They have shareholders that expect a return on their investment. And who can blame them?  So, we have to accept that this is the new reality of using Facebook. It is not going to be a free ride any longer.
Today's Challenge
So today's challenge is stop being emotional about Facebook and the changes being made. It is their business and we have been using it for free. Many businesses have been made due to Facebook. I would continue to use it like I do all the social media outlets. But I would also expect that it will continue to evolve. If you are not good with that, go ahead and leave now. You will save yourself a lot of heartache and headaches.
I now look at this evolution as a game. I am Type A enough to think I can somehow master this game and actually win at it. So, I will continue to treat Facebook as an experiment. Testing, documenting and evaluating. Continually tweaking stuff to see if it is working. If you can make a game out of it, I think it will make this ride far more tolerable!
Be sure to read the other posts in this series:
Day one:  Know your Audience
Day two:  Know your Competition
Day three:  The Goal of Social Media
Day four:  Turn Off the Autofeeds
Day five:  Methodically Test Your Posts
Day six:  Testing Which Posts Work
Day seven:  Pay to Play
Day eight:  Be Prepared to Change
Day nine:  Start a Group 
Day ten:  Content is King and Social Media His Queen
Be sure to visit the other co-hosts and do their challenges as well!
Until next time…
The following two tabs change content below.
Trish has been married to her best friend, David, for 16 years and they have three sons (aged 13, 12 and 9). Trish is from the coast of North Carolina, but they now live in rural West Tennessee on a 40+ acre farm. She has been homeschooling since 2009 and her homeschool style leans towards a Montessori approach with a heavy emphasis on hands-on learning. They also own a small business that Trish runs from home. Trish's family is Messianic and they love studying the Scriptures, learning Hebrew and growing in their faith and walk daily. In her spare time, Trish loves to write, work in their garden and can regularly be found trying to learn something new, modeling that learning is indeed a life-long endeavor!
Latest posts by Trish Corlew (see all)