Below are my Supplemental Resources for Paths of Exploration (POE) by Trail Guide to Learning for the Columbus Unit, Lesson 1.  Our goal is to add more hands-on activities to this wonderful curriculum!  (Note this is a long article, so I have chosen to use the "read more" tab below in order to shorten the articles on the home page… so if you are interested, please be sure to click the "read more" button right below the share buttons for the various social media sites OR the Title of this post).  

Lesson 1 Part 1:
Compass Rose – A great (and free) compass work by Montessori Print Shop.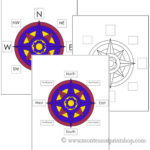 Have your children / students label your classroom with Cardinal Direction Labels by FirstGradeWow.blogspot.com
or use this set by Fiar Circle
Make a compass by KidsActivitiesBlog.com 
Research and Discuss the difference between a Compass and GPS; between Orienteering vs Geocaching.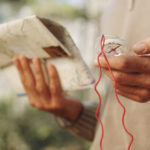 Experience the difference:  Orienteering Scavenger Hunt;  GeoCaching Scavenger Hunt
Lesson 1 Part 2:
Rug Design:  
Print France, Africa and Greece maps and determine their relationship to the Mediterranean Sea http://www.yourchildlearns.com/megamaps/
Lesson 1 Part 3:
Lesson 1 Part 4:
Lesson 1 Part 5:
My Supplemental Vocabulary:  Cartographer, Orienteering, forecastle, poop deck, sloop, schooner, square-rigger, privateer, bazaar, terrestrial, celestial, spherical, mathematician, astronomer, indentured, venn, navigator, passage, explorer, worldview, admiral,  climate, geography, population, comparison, continent, hoisted, 
The following two tabs change content below.
Trish has been married to her best friend, David, for 16 years and they have three sons (aged 13, 12 and 9). Trish is from the coast of North Carolina, but they now live in rural West Tennessee on a 40+ acre farm. She has been homeschooling since 2009 and her homeschool style leans towards a Montessori approach with a heavy emphasis on hands-on learning. They also own a small business that Trish runs from home. Trish's family is Messianic and they love studying the Scriptures, learning Hebrew and growing in their faith and walk daily. In her spare time, Trish loves to write, work in their garden and can regularly be found trying to learn something new, modeling that learning is indeed a life-long endeavor!
Latest posts by Trish Corlew (see all)