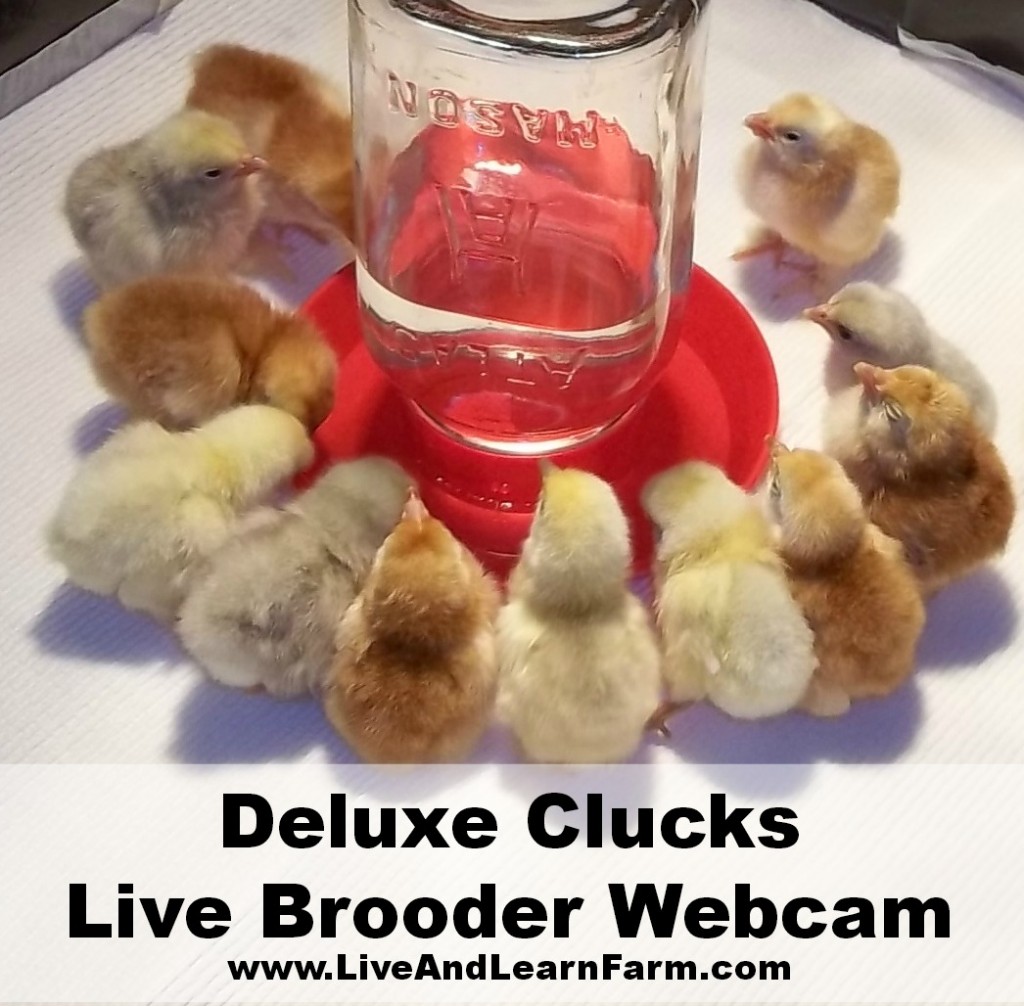 I am so excited to announce the Deluxe Clucks Live Brooder Cam!!!  My dad has been working on this project for a little while and he tested it yesterday with our three surprise chicks…. and it's working!!!  There will be two ways to access the webcam feed.  You can go to www.ustream.com and search for "Deluxe Clucks" and watch it there.  Or you can go to this blog and look in the right sidebar.  There you will see a box and you click play to watch the webcam!  Thanks Dad for getting the webcam working!!!  
The way it works is, we have a video camera over the brooder box that is connected to a laptop.  It is sending the live feed to ustream.   Isn't technology amazing?!?
I hope you will watch the chicks often and enjoy them!  I can't wait to hear what everyone thinks!  Mom contacted Welp Hatchery today to see if the chicks had shipped on the ninth.  So be sure to watch on the 11th for the new frizzle and cochin bantam baby chicks!
See Ya' Soon!
– – – – – – – – – – – – – – – – – – – – – – – – – – – – – – – – – – – – – – – – – – – – – – – – – – – – – – – – – – – – – – – – – – – – – – – – – – – – – – – – – – – – – – – –