There are just so many wonderful field trip destinations, but I've decided to write about 5 Don't-Miss Field Trip Ideas for Memphis TN.  As most of you know, we are Montessori-ish homeschoolers, so we prefer  hands-on experiences to help create active learning opportunities.  So, that is the aspect that I'll be focusing on for my field trips list.  For each Field Trip destination I have provided their address which is hyper-linked to MapQuest.  (Note:  If you have not used MapQuest lately, you need to check them out.  Their directions now include landmarks and "if you see xyz, you have gone too far" directions!  When I am traveling to unfamiliar territory, I love having landmarks to help me know I'm still on the right road!)  Also, all the pictures link to the website of each field trip destination.  I have not linked hours nor days of operation because they are seasonal and subject to other variables I can't track.  And, lastly, I provide a phone number.  Worse-case scenario, you can call to see if they are open!  So, let's to those field trips!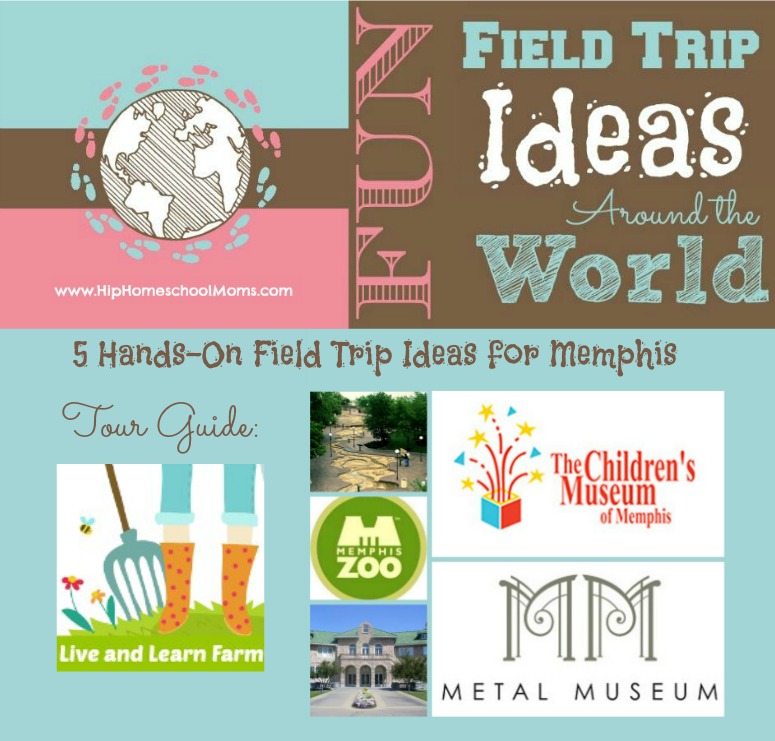 1.  Memphis Zoo.
(901) 276-9453.  
With 3,000 animals on over 70 acres in the heart of Memphis, the Zoo is always the top of my list.   And I'm not the only one that thinks the Memphis Zoo is fantastic… In 2008, the Memphis Zoo was ranked America's number one zoo by TripAdvisor.com. In 2009, the Memphis Zoo was rated the top zoo in the country in a national survey by Morey Associates!  My favorite exhibit is the giant pandas.  Memphis is one of only four zoos in the United States that have giant panda residents full-time!  And just for a bit of interesting trivia, you know the lion roar heard at the beginning of the classic MGM movies?  That was  recorded in the old Carnivora Building at the Memphis Zoo and featured one of the Zoo's lions, Volney!
The Memphis Zoo is also very homeschool friendly, even hosting Homeschool Academy, a week long homeschool program for interactive learning!  To bring a trip to the Zoo alive, you can approach from various perspectives.  The most obvious is a zoology perspective, but you might also want to study geography and the animals of a certain country.  Or you could study biomes and why certain animal characteristics would fit each biome better and then identify the animals with those characteristics.  Or how about studying camouflage and how animals might hide in their environments.  Finally, it can be a writing activity and they can record their zoo trip in a field trip journal!
2.  Children's Museum of Memphis.
(901) 320-3170.
No list of hands-on field trips in Memphis should exclude the Children's Museum!  It is a fun and very interactive private museum with ever-changing learning activities.  The site says it is for children 1 – 100,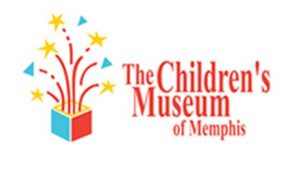 but I would say once you reach upper elementary, the exhibits are "babyish" and your children will tell you so (as mine have)! Some of the things that we find so unique about our Children's Museum is the ability to fly an airplane or drive a firetruck!  Honestly, this is very high on my don't miss list of Memphis!
3.  Pink Palace Museum.
(901) 320-6320.
The history of the Pink Palace Museum is quite interesting even before you get on site!  The palace was built by the Piggly Wiggly grocery store magnate Clarence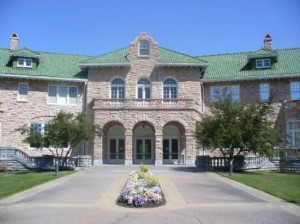 Saunders.  He named his 36,500 square-foot house "Cla-Le-Clare" after his three children.  Memphians nicknamed it the "Pink Palace" because it appeared pink due to the pink Georgia marble exterior.
The museum focuses on cultural and natural history of the Mid-South.  It presents history through engaging exhibits, dioramas, and audio-visuals. I was a bit skeptical about my boys liking this museum, but they were fascinated and have asked to return many times.   But with exhibits that include such intriguing items as a shrunken head, I really should not be surprised they enjoy returning!
3a.  IMAX Theater.
(901) 320-6320.
Yes, this is the same address as the Pink Palace Museum and no, this is not a mistake.  The only IMAX Theater in the Mid-South is also housed at the Pink Palace Museum!  So, I've added this field trip as being a part of my number three field trip (is that cheating?)!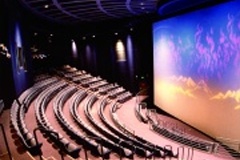 But, this IMAX Theater is different … it is only one of three in the WORLD with a movable screen that is four stories high!  I'm telling you, this IMAX experience makes viewers really feel like they are part of the action!
The movies change out about once per quarter or so.  We are about to visit before Mid November again to go see Journey Into Amazing Caves.  My middle son is fascinated with Blue Holes and caves, so this will be a great field trip!  The only downside is the theater is only open three days a week (Saturday – Monday).  And the best movies are only shown on the weekend…. so they are not very homeschool friendly!  But that won't stop us from being a frequent visitor!
3b.  Sharpe Planetarium.
(901) 320-6320.
Deja vu!  Yes, you have seen this address once (or twice) on this list.  Believe or not, the Pink Palace Museum is also home to the Sharpe Planetarium.   It is a 130-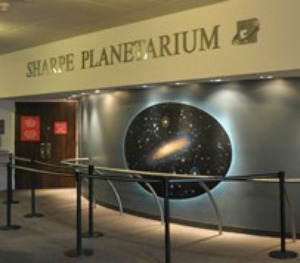 seat theater-in-the-round, which uses planetarium technology to project star fields, visual images and patterns on a domed ceiling.  The Sharpe Planetarium is now open Tuesday through Saturday.
Images are projected on the domed roof of the Memphis night sky and common constellations are located and pointed out.  The planetarium's projections change every quarter or so, which keeps the night sky pretty current for what constellations you see each season.
4.  The Metal Museum.
(901) 774-6380.
The Metal Museum in Memphis is the only institution in the United States that is exclusively devoted to the advancement of the art and craft of fine metalwork…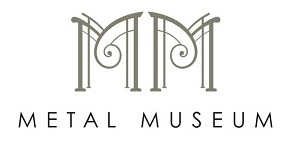 so it is truly one of a kind!  The museum has exhibitions that rotate in and out throughout the year, as well as permanent exhibitions.  But the thing I LOVE the most about the Metal Museum is the hands-on aspect.  They offer classes for you to learn metal working and make your own items!  They offer many different choices for these classes  from afternoon ones to weekend long workshops.  For this Montessori-ish Mama, this is one of the most fascinating museums in Memphis to visit (and certainly the most unique of them all)!
5.  Mud Island.
(901) 576-7241.
Mud Island is another venue in Memphis that has multiple things to see and do here.  One thing my children love is the Monorail to get to the Island.  Mom is not so wild about it and would prefer to walk the sidewalk above it.  It's only 1/3 of a mile, after all!  The first to see on the island is the Mud Island River Park, with it's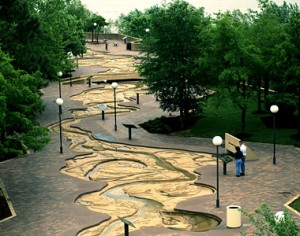 primary feature, the Riverwalk.  It is an exact scale model of the Lower Mississippi River (scale is 30" =  One Mile) and is one of the most unique representations of the river Mark Twain loved to write about in Huckleberry Finn and Tom Sawyer. If you visit during the warmer weather, they also have peddle boats in the "Gulf of Mexico"!  
The next feature to explore on Mud Island is the Mississippi River Museum.  The museum is made up of 18 galleries that show the history of the Lower Mississippi River Valley.  The exhibit cover the early inhabitants in the valley to modern day transportation and contain over 5,000 artifacts; including two full size boat replicas which you can board and explore.
For more Fun Field Trips Ideas Around the World, see the growing list at Hip Homeschool Moms.
The following two tabs change content below.
Trish has been married to her best friend, David, for 16 years and they have three sons (aged 13, 12 and 9). Trish is from the coast of North Carolina, but they now live in rural West Tennessee on a 40+ acre farm. She has been homeschooling since 2009 and her homeschool style leans towards a Montessori approach with a heavy emphasis on hands-on learning. They also own a small business that Trish runs from home. Trish's family is Messianic and they love studying the Scriptures, learning Hebrew and growing in their faith and walk daily. In her spare time, Trish loves to write, work in their garden and can regularly be found trying to learn something new, modeling that learning is indeed a life-long endeavor!
Latest posts by Trish Corlew (see all)