Hello! Sorry I haven't posted in a while, I've been working on older posts that have not gone out yet so you can expect them soon! Today I am going to be talking about one of my favorite things to do, and that's  Civil Air Patrol. I'll share with you my Top 5 Reasons you might want to join Civil Air Patrol.  And don't forget this post is being shared on our 20th linkup.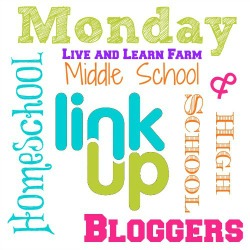 Civil Air Patrol is a non-profit corporation that serves as a volunteer organization with an aviation minded membership. The Civil Air Patrol, C.A.P. for short is basically a volunteer group that is a branch of the military and is based on the Air Force.  C.A.P. has three main missions Emergency services, Aerospace education for youth and the general public, and cadet programs for teenage youth.
In C.A.P., right after you sign up, you are Cadet Airman Basic, the first rank. The link I am providing shows what metals or pins you get at each rank on the C.A.P. Super chart. The first rank, Cadet Airman Basic receives no pins or metals but it is not hard to get your first pins and ribbons. The rank above Cadet Airman Basic is Cadet Airman, and you receive your first pins when you  are promoted to this rank.
Now it's time to tell my experience with C.A.P.! When I first signed up I felt out of place or uncomfortable. But at that time I did not know that more than half of the members there were new recruits too. But after a SAREX with my C.A.P. group I felt more in place. (SAREX means search and rescue exercise.) So the more you participate with your C.A.P. squadron, the more comfortable you feel.
There are several different activities that our squadron does at each meeting. There is Drill, which is performing many different maneuvers / movements in unison. There is PT also know as Physical Training which is actually several different exercises like a mile run, sit ups, push ups, stretches and other exercises.  There are Character and Safety Activities which help us build strong character and how to perform certain operations safely. And many other special activities like SAREX, camp outs, etc…
And now I am excited to say I got my first promotion two days ago on 5.19.14 and I am now ranked Cadet Airman. The ranking badge and ribbon  are below. The one that looks like an intricate shape is the pin and the one I wear on my BDUs (battle dress uniform), and the one that looks like a ribbon is the one I wear on my dress blues, which are more like a dress uniform.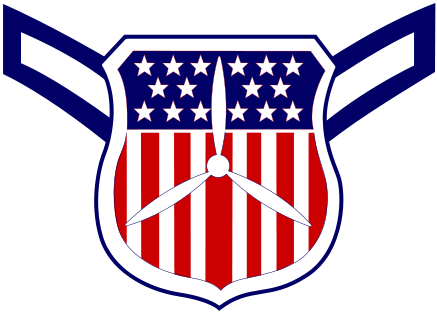 I must give credit to someone for introducing me to Civil Air Patrol! One of our linkup bloggers and new friend named Liz from Royal Little Lambs was blogging about things she likes to do, and one was C.A.P. Thank you Liz, for introducing me to C.A.P.!
I hope to encourage some of you to look into Civil Air Patrol too! If you do decide to join, please contact me for my membership number. We earn credit for new recruits!  So… here are my Top 5 Reasons you should consider joining C.A.P.:
5. Being able to meet many homeschoolers in my community (yes, our C.A.P. squadron is almost completely homeschooled students)!

4.  Earning new ranks and growing in the squadron.

3.  All the activities (campouts, SAREX, etc.)

2.  Learning Life-Saving skills!

And my NUMBER 1 reason is…

1.  You get to fly airplanes!!!!
I hope you all enjoyed my post, and you can be expecting more soon! See ya soon!