I'm not sure when it happened exactly, but yesterday I suddenly realized my nine-year old son is no longer just a "kid in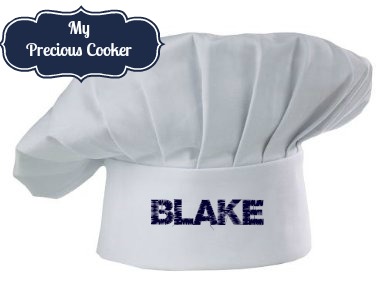 the kitchen", you know… being my assistant. Blake has been interested in cooking with me for years! He has always wanted to be in the kitchen helping me make anything and everything that is on the stove or in the oven! When asked what he wants to be when he grows up, for years now he has stated a "cooker".  
This week Blake and I were cooking a Broccoli and Chicken Stir-Fry recipe (which turned out fabulous I might add)… anyway, we were in the kitchen getting everything ready. We regularly double or triple recipes because we love leftovers in our house and we have three growing boys to feed, so besides learning a life skill, Blake gets a great fraction and measurement review every time he cooks with me.  But as I was watching him gathering the ingredients, I realized he not only knew exactly where to get the ingredients from, but  he knew the tools he needed to use and how to use them and he knew how to follow the recipe.  
I watched as he gathered the cloves of garlic from the garlic/onion bin, and as he moved to pull out a cutting board and knife and proceeded to cut the ends off and slice the garlic to fit inside the mincer.  And as he leans over and re-reads the recipe to be sure that the garlic goes in at this point, my eyes follow him to the stove where he minces the garlic into the skillet and uses a knife to scrape the mincer clean! He read the recipe, knew exactly what to do, where to find everything, how to use it and without any assistance whatsoever from me! None. 
Being Montessori homeschoolers, we have always put an emphasis on practical life skills from an early age so seeing him in the kitchen is not particularly surprising… realizing he could do it without me, WAS!! I was so proud of him expertly navigating the kitchen, putting his ingredients in at the right time, and in the right amounts. Yet, to be honest it was a tiny bit bittersweet! We have now morphed into being cooking partners where we both have our own roles when working together in the kitchen! 
So, it's official… Blake is now a cooker, my "precious" cooker!!  I am so very thankful for the opportunity to homeschool, for these times that I am fully here, in the moment, engaged and am really able to savor these experiences with my children! What an amazing blessing!! God is so good to us! Thank you Abba for these precious blessing you have given us!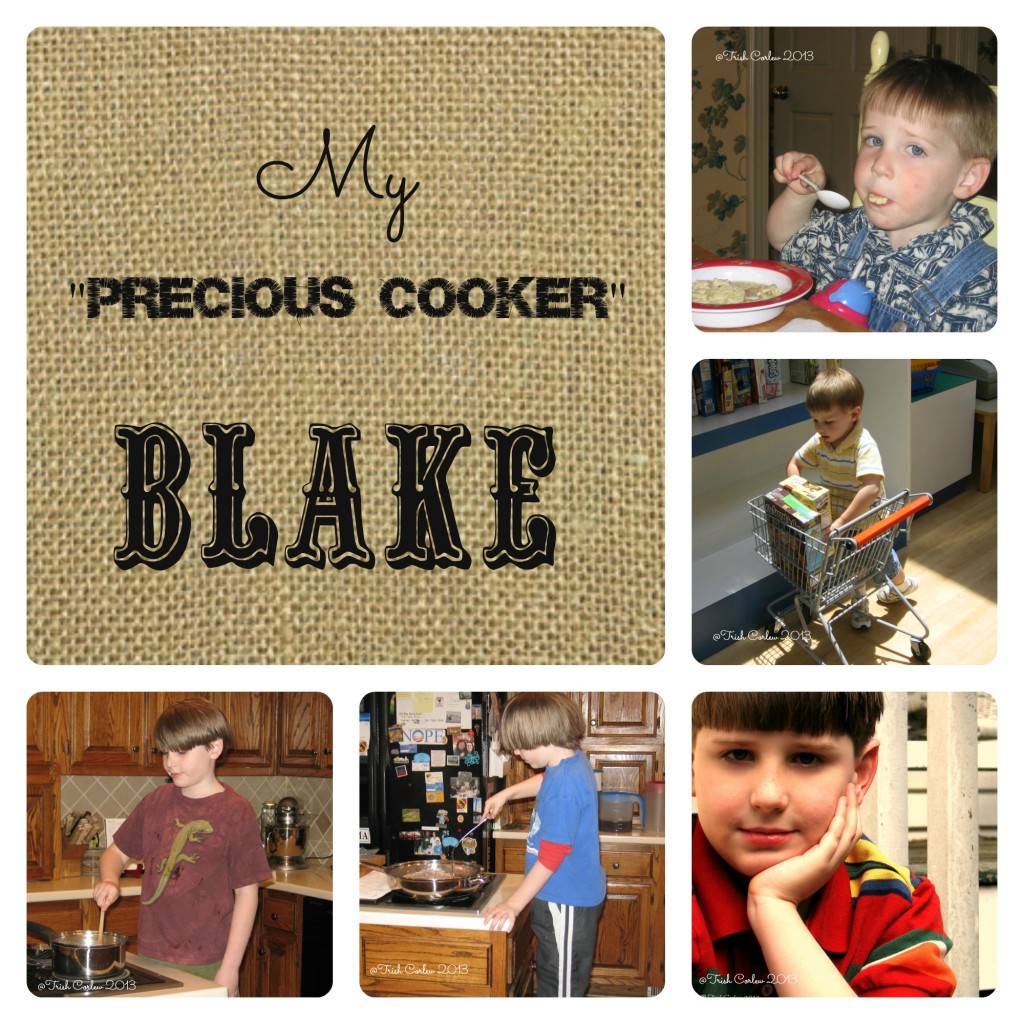 The following two tabs change content below.
Trish has been married to her best friend, David, for 16 years and they have three sons (aged 13, 12 and 9). Trish is from the coast of North Carolina, but they now live in rural West Tennessee on a 40+ acre farm. She has been homeschooling since 2009 and her homeschool style leans towards a Montessori approach with a heavy emphasis on hands-on learning. They also own a small business that Trish runs from home. Trish's family is Messianic and they love studying the Scriptures, learning Hebrew and growing in their faith and walk daily. In her spare time, Trish loves to write, work in their garden and can regularly be found trying to learn something new, modeling that learning is indeed a life-long endeavor!
Latest posts by Trish Corlew (see all)