Hello and good morning, this post is about "What would you do if you were locked in Wal-Mart overnight", which is our second link up. This is one I chose.  My mom showed me the whole list and this one was the most appealing to me so this is what I chose. I think it's going to be a fun subject.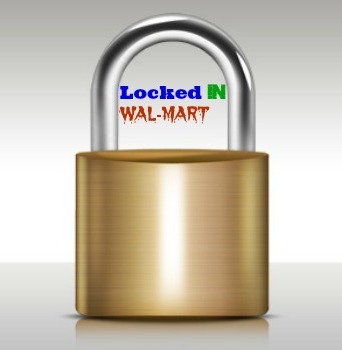 I would first find something to eat then I would round up TONS of boxes and make a castle and a throne! If I was alone I would probably wander the store looking at all the stuff.  If Gage or Chase was there, we would play around and have a Nerf war in the whole store which would take an hour or more.
When it was almost midnight I would pitch a tent and get something soft to sleep on. If I wanted to make it feel like I was outside I could move the cricket pen closer. Once I woke up, if the store wasn't unlocked yet, I would get breakfast and go have some more fun!  Then when it would be about 8:00 I would start putting the stuff I took out up and put it in a grocery cart to buy once the store opened.  I'd leave it in the garden section for later.
I would then hide and wait for the store to open. Once the store opened, I'd follow around some customers and walk out with them. Then I would go to the nearest building and ask where the phone was so I could call Mom and ask her to come pick me up. By then it could be getting close to lunch and I might be getting hungry.  So I would find a McDonalds and go there and eat and wait for Mom to pick me up. We would then go back to Wal-mart and get the cart out of the garden section and pay for the items I used. When i got home I would tell the story to Chase, Gage and Dad.  Then it would go back to normal.
Out of all those things I might have done, my favorites in order would probably be the castle making, then the Nerf war, then the escape. Although I really doubt that would happen…but if it did, I would remember this post and do the exact same things.