Hello! Sorry my linkups are a little behind, I've been busy and every chance we've had to work on them it slips by or something else comes up. This link up is the 7th one and it is the one where I tell you about something I like or am interested in. So, I'm going to tell you why I want to go caving!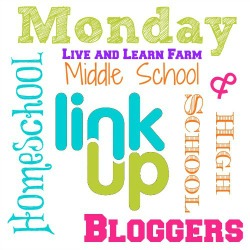 Caving is a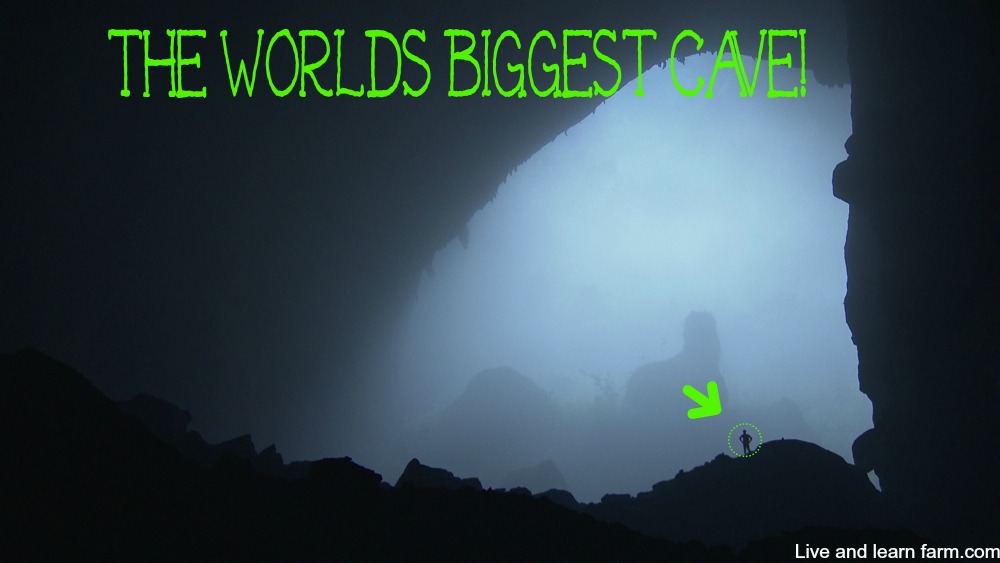 bit of an extreme sport for some, but for others, like the people from my Amazing Caves post, caving is a way to find cures for diseases or fossils. I am really interested in caving for archaeology, but I've never been in a real cave. I've been in one built at a place high in the mountains called Rock City. It was obviously fake having huge gems in the walls and ceilings, but I can't say I didn't try to snag one of those fake gems. I was young when this happened so I was not thinking about how it would be stealing if I got it out. I know better now, and I don't think I'll be trying to steal gems from that place if I ever go back.
Anyway, caving is often hard and treacherous and sometimes you even need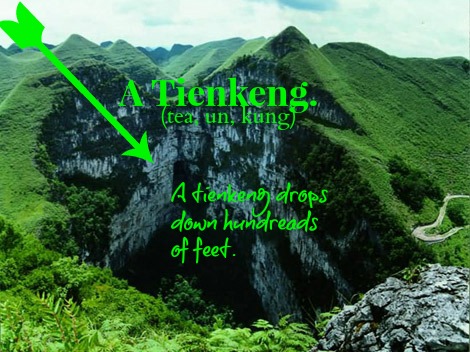 repelling gear to get into your cave. There are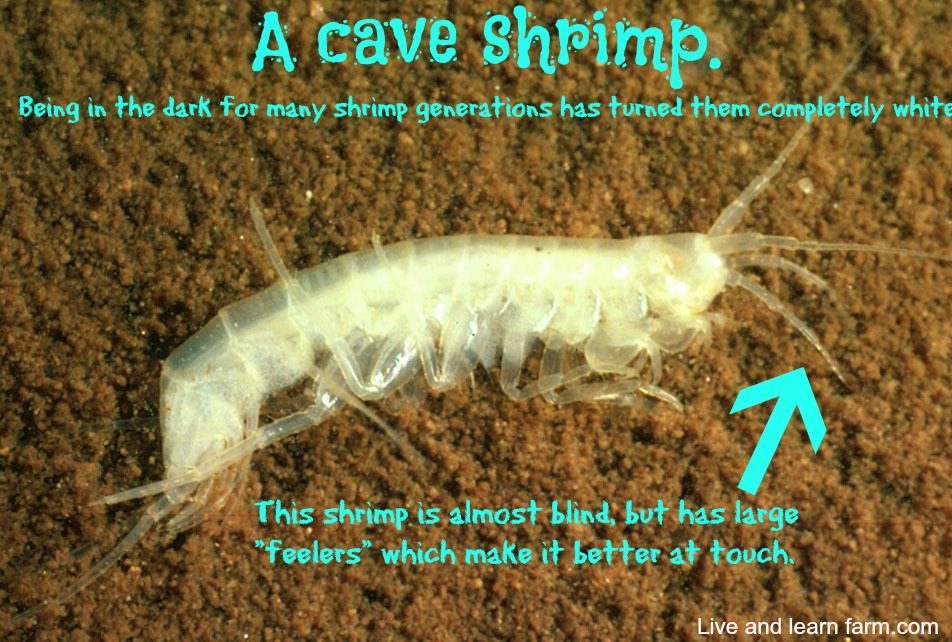 caves in Guangxi China called Tiankengs and they go straight down to a cave that winds through the ground. Other caves you can not even see because the cave is covered in brush and other times it may look like a normal crack in a mountain. And other times the cave is so obvious and huge, it's scary.
Caves have a very harsh environment and many times there is hardly in life in them. But there are usually small bugs everywhere they have adapted to survive. For instance, many of them become almost blind but have a great since of hearing or touch and usually they turn white.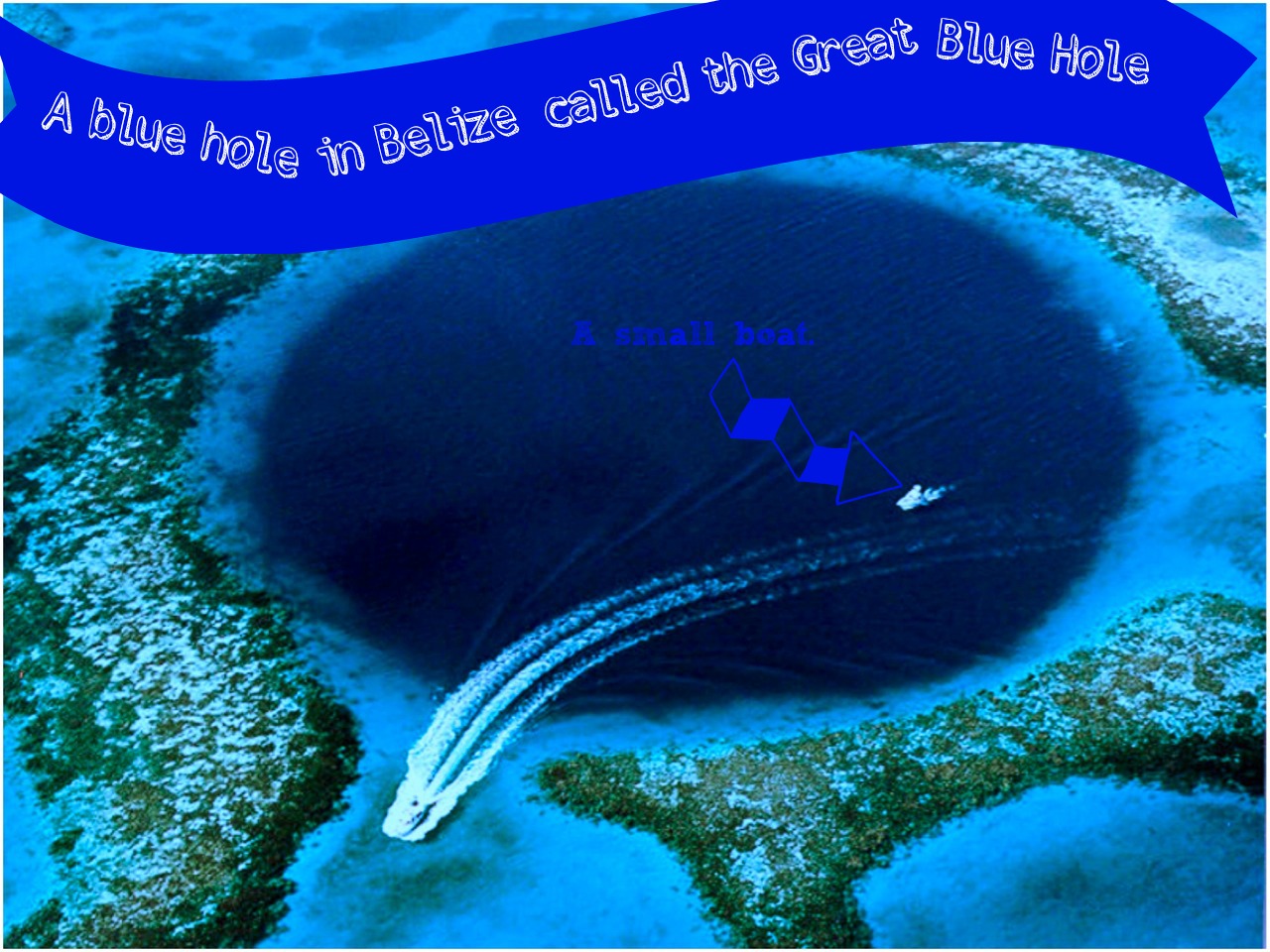 Another type of caving I would love to do is cave diving! Cave diving is much harder than caving because you have a limited time and you can easily get lost. There are special caves called blue holes that I REALLY want to dive in. They got their name because, from above, they look like well… blue holes in the water. But these underwater caves are some of the most treacherous ever, one wrong move and you might not ever get out. But it is worth it, because blue holes are special, they can hold bones from thousands of years ago. The way these caves preserve them so long is that one half of the water contains oxygen rich water and the other doesn't and without oxygen the bacteria in the water can't break down the bones so scientists and divers can recover these ancient bones and study them. 
Caving can be fun but as I said it is very dangerous at times also. That is why there are a few rules that should ALWAYS be followed if caving.
Number 1:
Always study up on the cave you are going in or diving in. There could be loose floors, stalactites waiting to fall like giant knives, quicksand and pit falls, etc…
Number 2:
Do not go alone (especially if cave diving) because if you get injured and can't get out, a friend with you could help you.
Number 3:
Leave a guide line (again, especially in cave diving). Leaving a guide line is like leaving bread crumbs that you can follow to get out.
Number 4:
Always follow the rules, breaking them can be life threatening!
Number 5:
Be prepared for the worst, as in having a phone, first aid kit, bandages, etc…  And finally
Number 6:
Tell some trusted person where you are going and how long you will be gone, if you get hurt and stay over the estimated time the trusted person will call the authorities, you might want to leave markers to tell where you have been.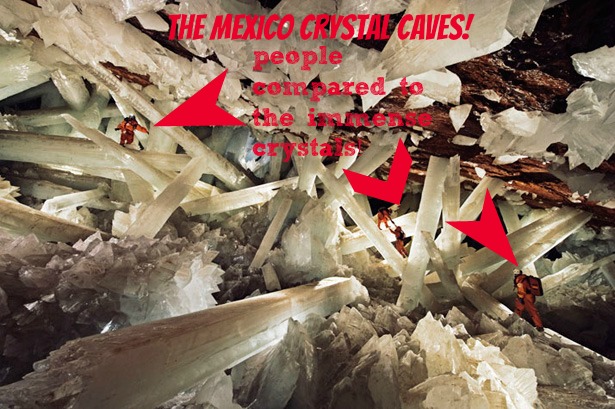 There is one more cave I want to talk about, it's beautiful, dangerous, and 122 degrees Fahrenheit and can kill a human in 15 minutes. It's the Crystal Caves of Mexico that was discovered by miners in 2000. But these aren't normal crystals. Alright lets say you have a long strait crystal 2 inches wide by 2 inches thick and 6 inches tall, multiply that by 50 and you get the size of the crystals of this cave. That's right, their huge, bigger then the average human in width and obviously length. And this cave is a paradise for geologist and virologists because some ancient bacteria are in these crystals. And there is a problem with exploring this cave, it will flood soon, so scientist are studying it as much as they can before it floods.
I hope you enjoyed my post on caving! See ya soon!