Today I am presenting another product that follows the Montessori foundation and pedagogy of teaching, but is not a traditional Montessori Work. I created this series, Almost Montessori, as a way to help homeschoolers be able to benefit from a Montessori education without breaking the bank. Montessori materials are usually pretty expensive and this is my attempt to provide alternatives that maintain the core purpose and are Almost Montessori in their function.  So be watching for these posts! Today's items that is in the "Almost Montessori" category is: Almost Montessori Fraction Circles.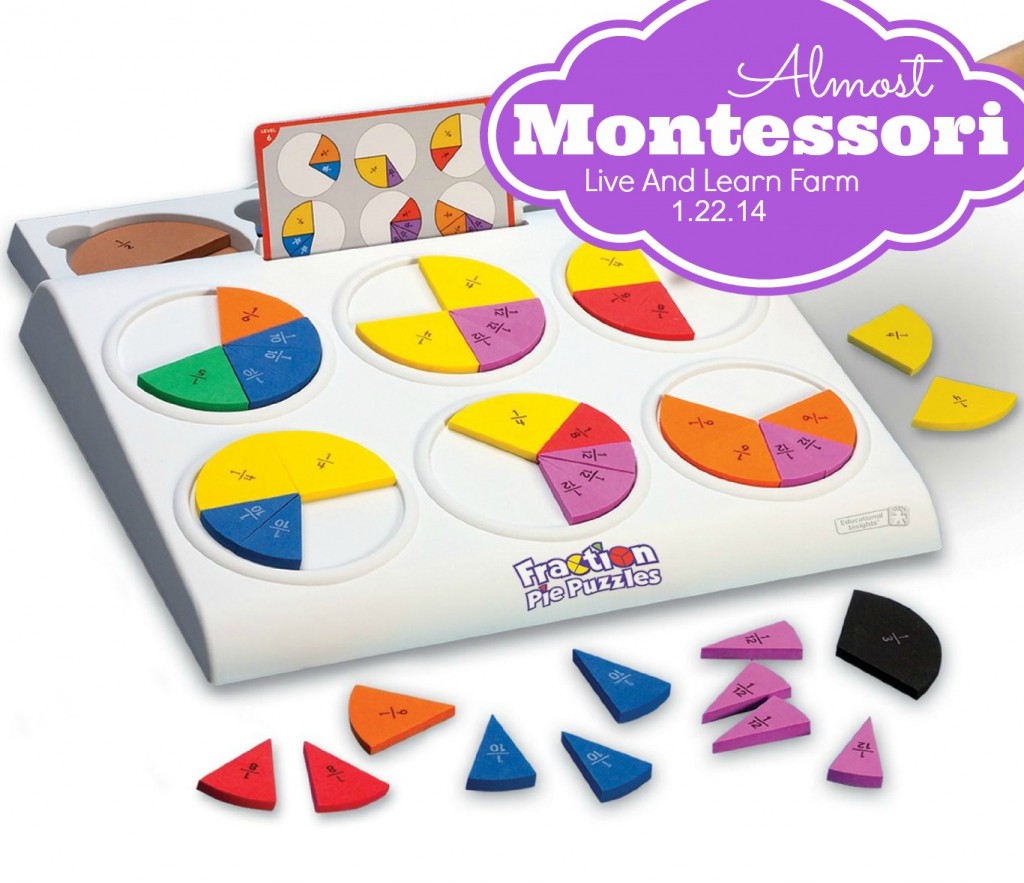 A puzzle and a conceptual fraction lesson, all rolled into fun; Includes: Game board, leveled puzzle cards (50), foam fraction pieces (65), guide, and solutions for every puzzle; Alert: CHOKING HAZARD – Small parts. Not for children under 3 yrs.
If you are enjoying this post and want to see more, please sign up for our newsletter, join us on Facebook and Google+, follow us on Twitter and Pinterest or sign up on the right to follow our blog.
These instructions are for the traditional Montessori work, so you will need to modify to fit your use if not using the Montessori materials.
Montessori Primary Guide has the Lesson and presentation for Fraction circles. And if you are visual, here is a video to help you see the fraction lesson in action.
Here is a lesson for older students for multiplying and dividing Fractions from NAMC. And here is a video of multiplying fractions for older students.  And here is a fraction division video for older students.

If this series is helpful to you, please share and help us get the word out about it!!