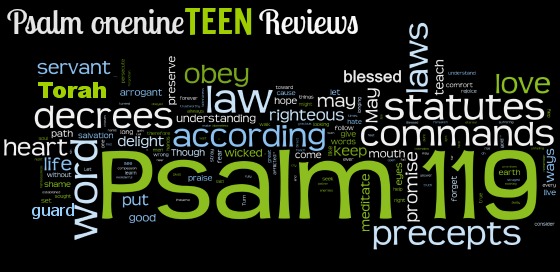 Hi, I'm Chase, I'm thirteen and I write the Psalm onenineTEEN book reviews for our homeschool blog. Today I am discussing the Secret of the Scribe – A Psalm onenineTEEN Book Review.  This book is part of the Brimwood Press Christian Theology and Ancient Polytheism curriculum that compares and contrasts ancient Near Eastern myths with Old Testament stories to teach Christian theology. This is one of four books in the "Historical Novels for Engaging Thinkers" series.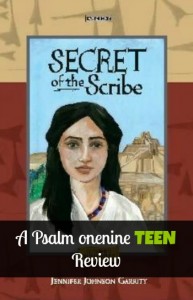 In the book, Secret of the Scribe, by Jennifer Johnson Garrity, a slave girl, named Tabni, living in the palace of Ishbi-Irra lives a life of luxury and happiness, until things go horribly wrong and she must flee from her master.  She travels to Ur, where she will be safe. Once there, she has more troubles than she initially thought. Hungry and living in a hole, she must figure out how to make some money… and fast! She puts her only skill to use: her ability to write. Hiding among the male scribes, Tabni might manage to have a few customers a day, but soon, she will need more help than her wet clay and stylus can offer. When Tabni's world begins to fall apart for a second time, she believes it's all her fault. Her gods are angry at her, her people are gone, and all she has of a family is falling apart. Will she be able to set things right?  
The start of this book is a bit different than most books, it just jumps right in with the action already in motion and in a negative and extremely sad place. I did not like the beginning of the book much… but it does get better! My other complaint is this is a s-h-o-r-t  b-o-o-k and honestly all the author had to do was let the course of the book flow. Instead of having only one book that is one hundred pages long, she could have easily elaborated a little and made this a three book series that is several hundred pages long!  
After reading the book, I've come to an assumption about the author's motivations for writing it. The author wanted to educate people about pagan religions of the past… in this case the religion of the Sumerians. The author didn't stop there, she also introduced the language of the Sumerians to the reader. I have studied about Sumeria and Scripture, so reading a fictional book that takes place during this time, in this culture was interesting. While reading this book I learned more about the culture and religion of these people. It was a very easy read and therefore I finished it quickly so I didn't get bored with the book. 
To summarize, overall this book is great, overflowing with interesting tidbits about the people, culture and religion of Sumeria! It's only downside being it was only one hundred ten pages long, it was just too short. I believe the book could have been even better if the author had Tabni continuing her journey longer and with more twists and turns. But read it yourself and let me know what you think and if you agree with my review!