Hello and good afternoon!
See, I told you I would be writing on Tuesdays… here I am!  I thought I would update you on Les and let you know he has been moved out to the big chicken pen and is fitting in quite well.  There are a few ladies hogging the food from him, but we are making progress. Do you remember back in August, when I told you something was getting our chickens?  This post will give you all the details and you will get to Meet the Chicken Snatcher!!!!! (cue: dramatic horror movie music here).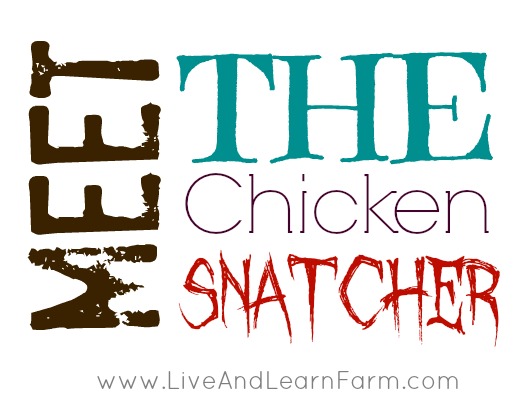 It all started back when we allowed our chickens to free range.  Regularly, we started finding piles of feathers and another chicken had vanished. One day mom walked outside and came face-to-face with a coyote (it was only about 10 feet away). So, we assumed the coyote was our culprit.  In order to protect my babies, I decided to put them back in the pens. The attacks stopped … but only for a short while.  
About a month ago, it started all over again but for some reason the snatcher was only going after my big chickens (Rhode Island Reds) not my round little basketballs (Bantams).  I got really serious about catching this chicken snatcher.  Dad borrowed a live trap, and we put it by the chicken's door with cat food in it.  For several days… nothing.  No food gone.  No trap triggered.  Nothing.  Then, one evening as I was putting up my babies, I happened to catch a glimpse of a large bird flying away. The next afternoon, I decided to bait the snatcher!  I was going to leave the coop door open for the snatcher to get in… but with a twist.  
That night, when I put my babies up for the night, I put the live trap inside the coop right at the chicken door! So, when the snatcher walked into the coop, it actually would walk right into my trap.  We returned to the house to help mom get dinner ready.  It wasn't too long before we heard Molly, our Australian Shepherd, barking up a storm and the chickens raising a fuss. We go out to investigate and my little brother, Blake yells "Oh No! We caught Nipper".   But, as it turns out, it was not Nipper… it was a much larger bird.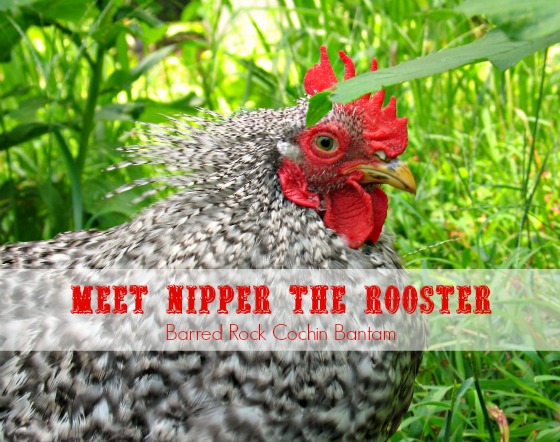 Chase and I grabbed a hoe and fished the trap out of the coop … but it was so dark, we really still couldn't see what we had caught.  We yanked out our flashlights and shined them on the cage.  There it was … the Chicken Snatcher and it had the most beautiful eyes staring back at us.  This bird was huge. It was a Great Horned Owl.  
We raced back to the house to tell mom and to do some research to confirm that it was indeed a Great Horned Owl.   Once we determined that it was, we quickly realized it is on the endangered species list! So we were very careful not to hurt it… we would never want to hurt an owl anyway!  However, we had to do something to keep it from killing our chickens. So dad relocated it about 4 miles down the road from our house.  No birds were harmed this evening… not my chickens nor the owl!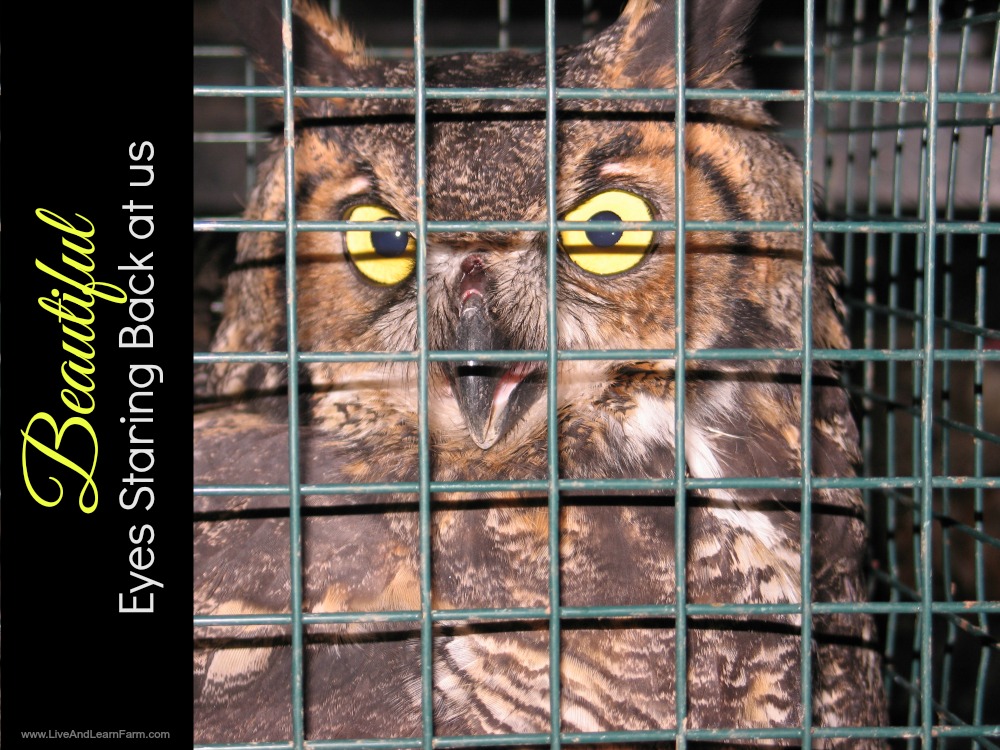 One of the harder parts of being a chicken keeper is dealing with the loss of chickens precious to you.  These chickens are my pets. Being on a farm, you do get half-way used to it, but it still hurts.  
Thanks y'all  for reading all my posts!!!  See ya soon!
We love linking up with blog hops.  Be sure to visit them and see the other posts: