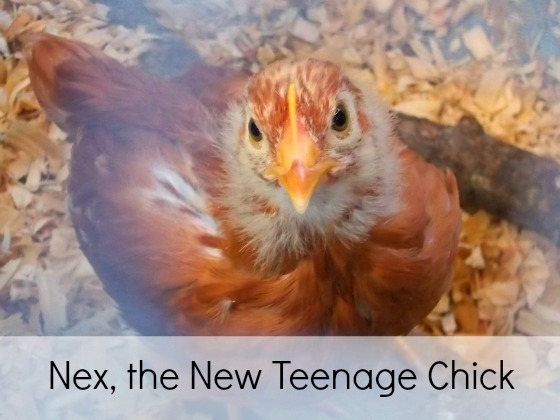 Good Afternoon!  I know I haven't posted in a while, I've been catching up and finishing up our school year.  So, my update will be a little old, actually about a month old.  Almost a month ago, my mom called me to come look at her computer for something. It was a message from Ms. Pamela asking if I would want another chicken. I was thrilled and of course, I want another "Surprise Baby Chick"!! But, now it's more like a "Surprise Teenage Chick."  I had been wondering if Miss Pamela would want to give away her third chick because she told us she only wanted two chickens. But I was concerned about how our teenage chicks would treat the new one!  I had also wondered how Honey, our only Red Sex Link, felt.  Does she feel different or like the odd ball? Well, when mom and dad agreed that we could have the other Red Sex Link, I was so happy for Honey.
When Sunday evening came, the day we agreed to get the chick, I grabbed the cat carrier and me and dad were off to see Ms. Pamela!  Upon arriving I had the same question come back, will the other Teenage chicks treat him or her well?  Will they accept him or her into the group?  When I saw her three chicks I thought… Wow they have grown! They were triple the size they were when we got our first surprise chicks.  I had not realized how much our teenage chicks had grown.  We thanked Ms. Pamela for another friend and brought him home (I think it is a rooster)!
When we got home I carefully carried the cat carrier with our new teenage chick in it and put it up against the teenage chicks' playpen. My teenage chicks seemed to like the new chick.  I sat and watched them together and I decided on his name, Nex.  I opened the playpen and put Nex in and they had a great family reunion! Now all the teenage chicks are out in our large spare chicken pen and they are LOVING it!!! They love to stretch their wings, run, fly and play. When they get old enough, they will be able to stay in the big coop at night but for now they are brought back into our garage every night.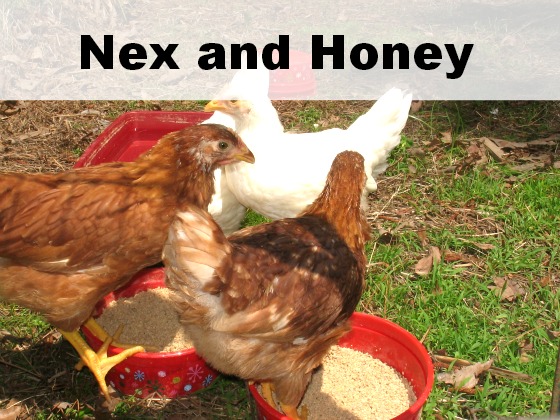 I'll post more soon!