Hello! Today I am going to be talking about Doctor Who gift ideas. First I need to give an introduction about how I came to love Doctor Who. One of my friends from SKrafty (a safe Homeschool Minecraft server) loves Doctor Who. I was interested so I asked dad if we could watch the first episode. After that I was in love with the plot and theme. Now I have watched all of the series from 2005 on (excluding the 8th season). So, I have lots of favorite gift ideas but have narrowed it down to 11!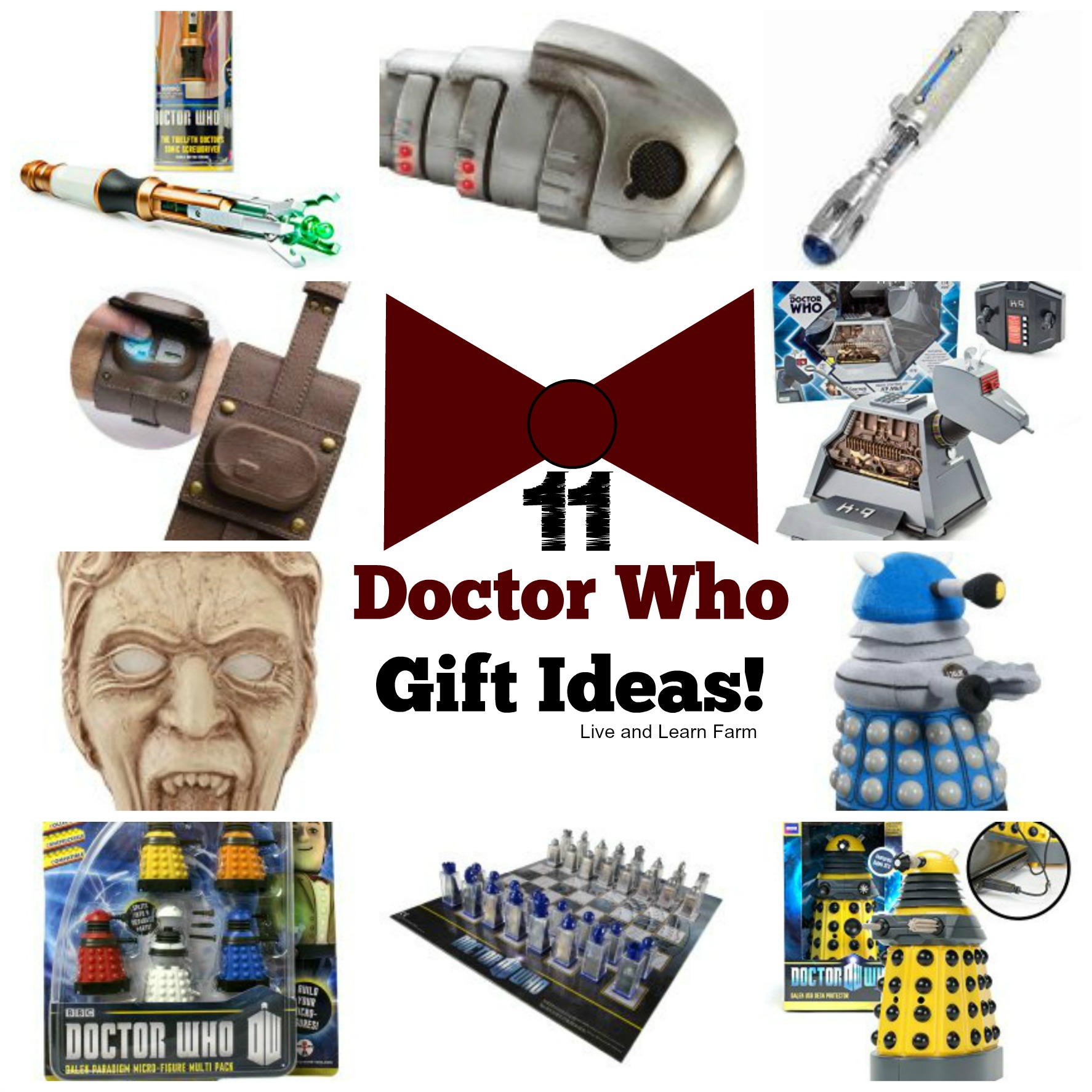 1: 11th-12th Doctor's Sonic Screwdriver, this device looks similar to an everyday screwdriver, but with many more handy features. It is the Doctor's favorite tool. He uses it to unlock locks, scan for objects, hack computers and more! I have this one myself.
2: 9th-10th Doctor's Sonic Screwdriver, this is another version of the sonic device used by the 9th and 10th incarnations of the Doctor. However, unlike the 11th and 12th Doctor's sonic screwdriver, it does not have prongs that spring out when it is extended.
3: Vortex Manipulator, used by Jack Harkness, River Song, The Eleventh Doctor, And The Time Agency, the makers of the device. It is used to jump from one point in time to another using a Time Vortex. Easier to carry than a TARDIS, but it has to recharge!
4: Doctor Who Monopoly, is a Monopoly board game with the Doctor Who theme.  I have only played it once and loved it! We even got it for a good friend's birthday!
5: Doctor Who Chess, I have not played this game yet but I really enjoy playing chess, so I am sure I would love this game!  Aren't the pieces interesting? Hint, hint mom! 
6: LEGO Daleks, these are not officially LEGO, but they are still compatible with the normal bricks! To add a fun Doctor Who spin to your LEGO building projects!
7: K9, was the mechanical dog companion of the 4th Doctor, this is an RC version of him! 
8: Weeping Angel Mask, one of my favorite Doctor Who villains is the Weeping Angel.  My mom thinks it is totally creepy.
9: Cybermat, is a small mouse-like robot that is used to seek out information by the Cybermen! This is a version that will move around on its own!
10: Dalek Desk Defender. The Daleks are the most feared race in the galaxy and you can have one guard your desk! This Dalek responds to sound or motion with several sound effects!
11: Dalek Plush, this is a cute little Dalek plush that talks when squeezed! My friend has one and it is very cute!
What Doctor Who gift items would you add? I have a birthday coming up and really need some more ideas! Thanks!