Hello! This is my C post for  our alphabet blogging series where we blog through the alphabet. I have to tell you about something funny that happened to me a few days ago. I was holding one of my roosters when he reached up and bit me on my neck! The rooster that did this is the subject of my post. Crimson – The Stalker Chicken!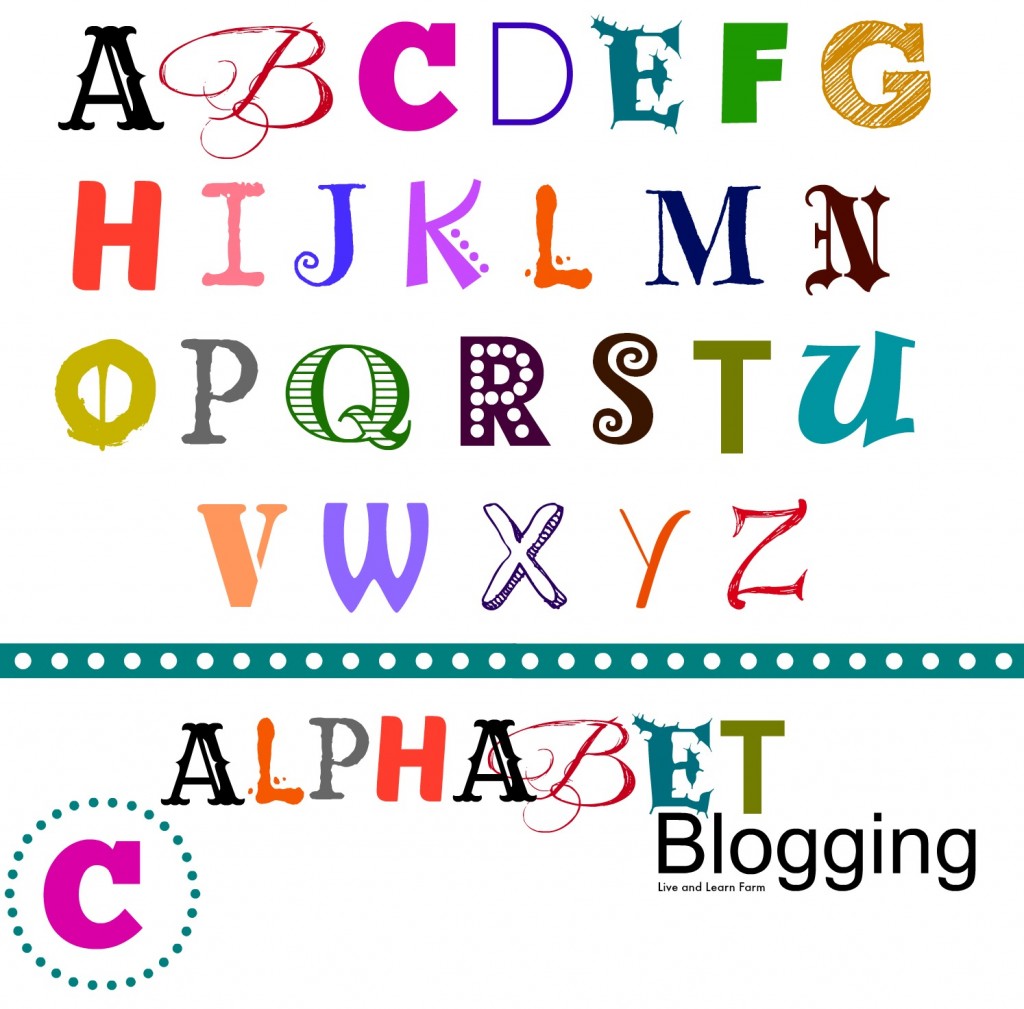 Now I have to explain to you the story on how we got Crimson, our tiny little rooster. (In this picture he is full-grown.) We ordered some blue Cochin Bantams from Welp Hatchery. A few weeks after we received them we could tell that this breed is a very small breed or Welp had gotten our order wrong. A month or so later, when they were full-grown, we knew our order had to be wrong.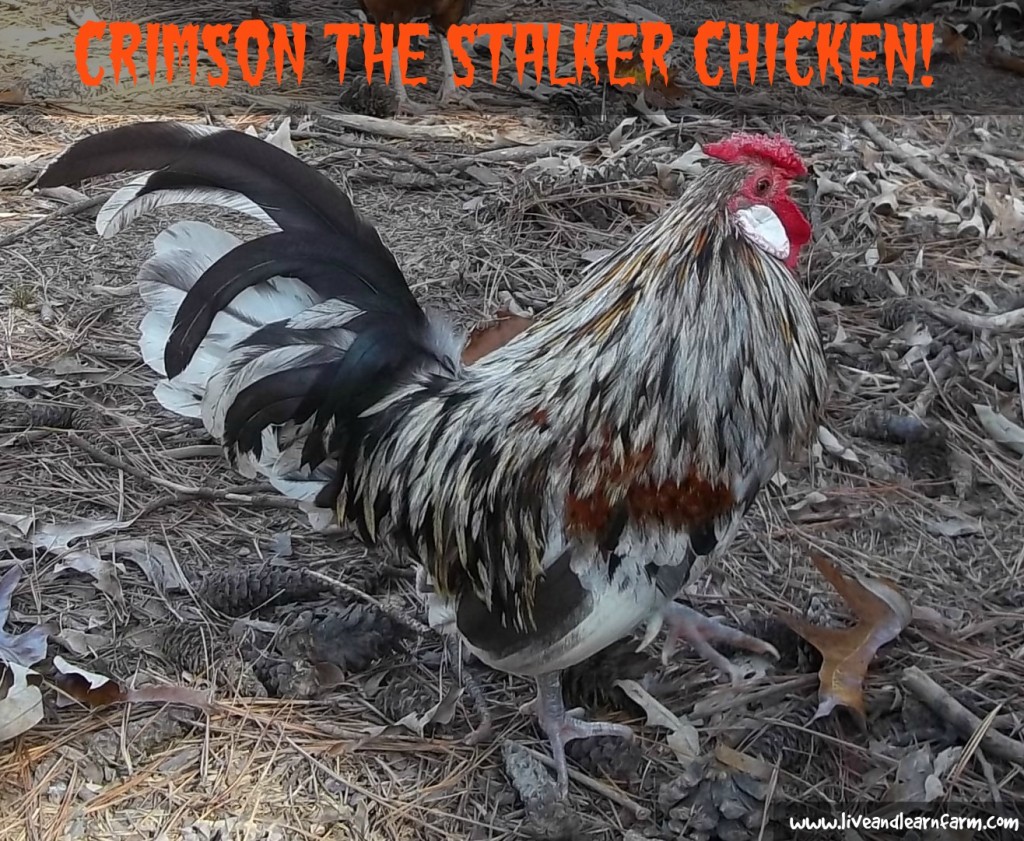 It was hilarious how small they were and instead of crowing, the roosters sound like a squeaky toy! Well, pretty soon Crimson started stalking me while I fed the hens and other roosters. One time, when I was leaning over to place one of the food bowls in the correct position, I felt something pounce on me, pulling my hair and scratching my back. Not knowing what it was, I shot up straight sending what was on me soaring to the ground. I was surprised to see Crimson standing there giving me this "look".  Now known as "his look".  It is where he keeps one eye glaring at you and the other eye overlooking his flock. 
From then on, Crimson darts after me when I am in their vicinity. When I run, he loves to race after me and flog my ankles and lower legs. How can this tiny little rooster match my running speed? I don't know, but he does! When I have finished my chores and have returned to the house, he takes it as a huge victory that he has not only protected his ladies but has "run off the intruder". His victory is confirmed by a long, high-pitched squeaky crow, followed by him strutting over to his ladies. By now, I guess you have figured out, he is the head of the flock. The hens love him even if he's the smallest rooster we have. and he is my favorite rooster. I love how he protects his ladies. One of his ladies hatched out a couple of babies and now, he has a son!  His son is already taller than Crimson!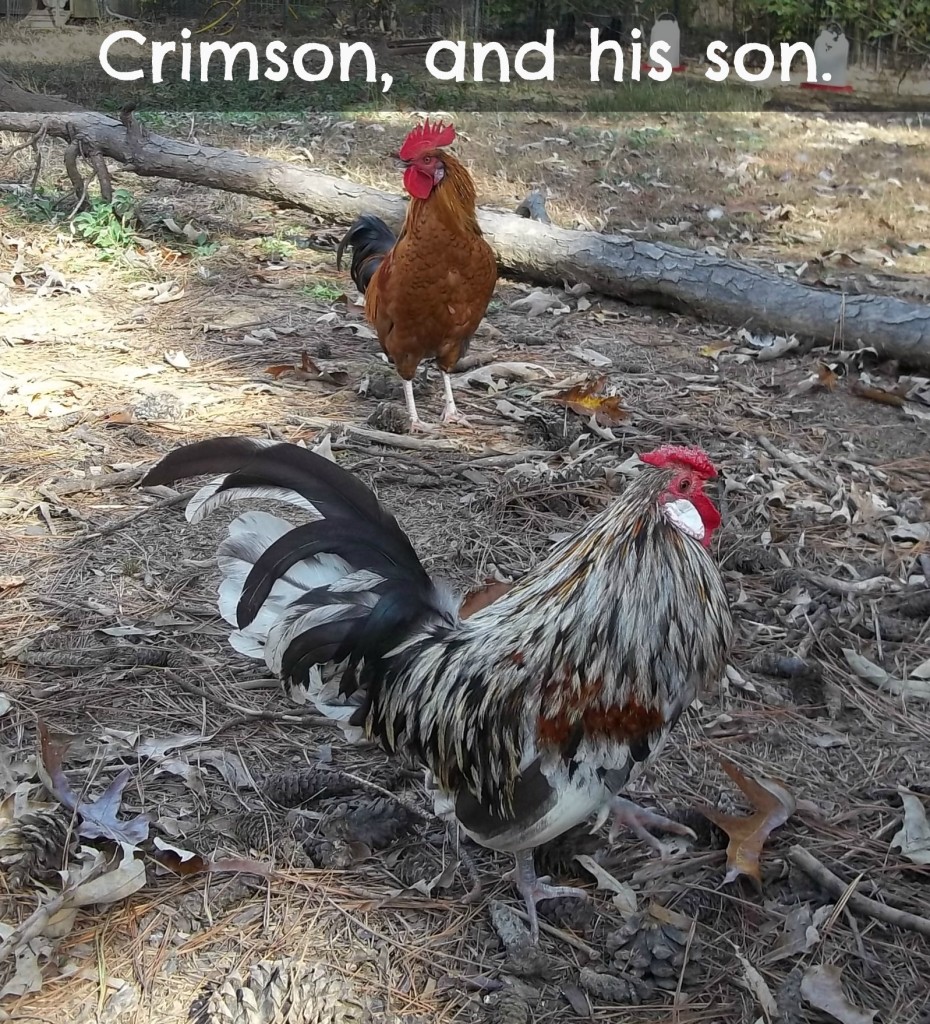 I hope you have all enjoyed me posting about my little rooster! See ya soon!