Hello this week's post is going to be the C of my alphabet blogging series. C is for  Crabbing at the Carolina Coast. Every few years we rent a beach house for a month in North Carolina. My mom is from New Bern and this is when we get to spend time with her family.
One of the many fun things we look forward to doing when we are at the beach is crabbing.  I'm not sure if everyone crabs the way we do. We "crab" with a net to catch the crabs, and a bucket to temporarily put the crabs in before we let them go. We crab at night, because these ghost crabs are nocturnal. We usually go out at about nine to ten o' clock at night because we see the most crabs then.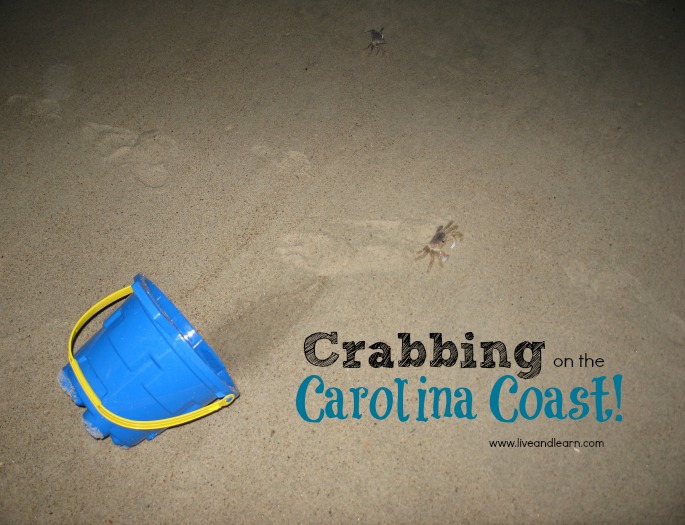 Here is how we catch crabs. Once we see a crab, we lunge out and cover the crab with our net. You need to practice catching shells with your net for a little while before going crabbing. If you don't, you will probably end up killing some of these crabs accidentally. Practice getting the shell in the center of the net. After you have the net on your crab, carefully flip the crab into the net. Then put it over to the bucket and drop it in. I usually have caught about 5 crabs when we release them. We release them about a foot from the ocean, and then watch them scurry into the nearest wave.
We love going crabbing. We do it almost every night when we are at the beach. We live 1,000 miles from the North Carolina coast, unfortunately. So when we are there, we get our fill of crabbing!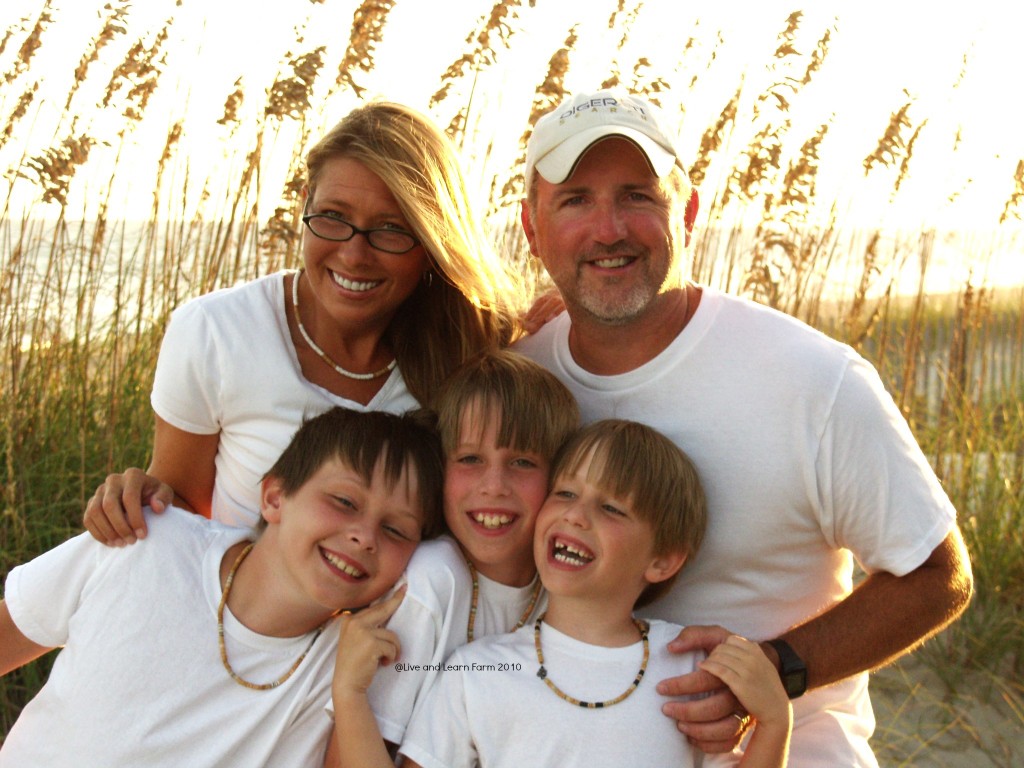 This last trip to the beach, we did a different kind of crabbing.  Let me tell you a story about a crab we named Earl. We found Earl after the hurricane named Earl that hit the beach while we were there. It was after the hurricane that we went back to the beach to look for new shells that were moved to the shore by the hurricane. While we were shell hunting my brother Gage found a conch shell and when he picked it up he noticed crab legs were inside of the shell! He ran to show mom and we all sat around studying it, thinking of a name for it and wondering what kind of crab it was.
Eventually we came up with the name Earl, after the hurricane that had just been there. We got a bucket of salt water and put Earl in the water on some sand. We studied him all day and watched how he behaved. We released him later that day, so we thought for sure our time with Earl  was over, but we were wrong.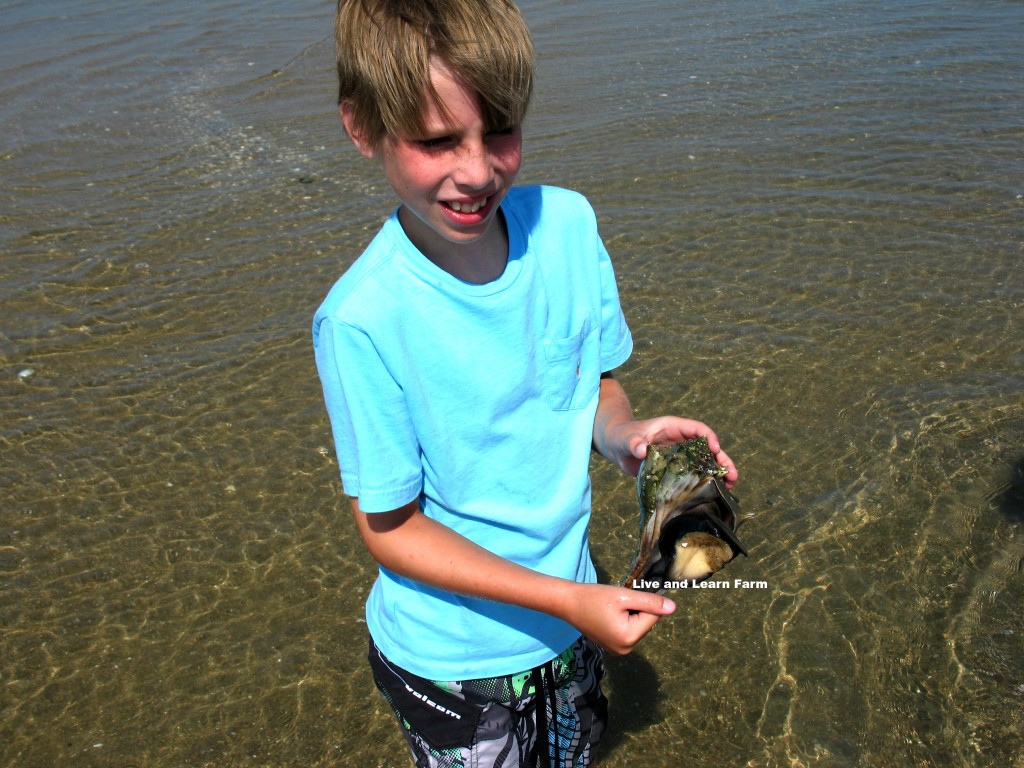 The next day we went out shell hunting again and we found lots of cool shells and conchs. As we were looking through them, Gage noticed a shell very similar to Earl's, the crab we had caught and named the day before. Gage quickly picked up the shell to investigate and much to our surprise, there he saw the same crab legs sticking out of the shell. We had lots of fun looking at Earl while we were playing that day. And again, we released him in the late afternoon. But this time it was the last time we saw Earl.
I hope you enjoyed my post and maybe it inspired you to go crabbing some day!