I quit smoking almost two years ago and I hit 49 this year. So, not only did I gain some weight from quitting smoking, but I now have a lower metabolism to boot!  I refuse to hit Fifty with too much extra weight because it just keeps getting harder to lose. So, I am opening a new chapter in my life! At a time when I have zero extra money to spend… I spent it. I'm choosing to look at the cost as an early 50th birthday present to me! I've been looking at the T-Tapp System for a year or so. In that year, I didn't lose any of that extra weight, just kept finding friends for it!  I am one of the owners of Hip Homeschool Moms and one of our new team members lost 100+ lbs with T-Tapp at about this exact same time in her life. Look at Charlotte's picture on this page and see if that doesn't get you motivated!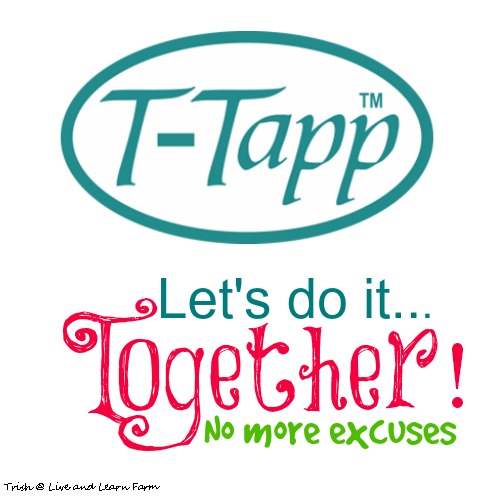 So, join with me on this journey! We will motivate each other and encourage each other! I'll be starting with taking "before" pictures. Don't think I'm going to share them (yet).  Got to get to those "after" pictures to do that…  Just keeping it real 🙂
Besides just exercising, I'll also be starting a new healthier lifestyle. When I lived at the beach, it was so much easier for me. I walked miles on the beach each day! Here, I live on a major highway on a farm. I don't even have a neighborhood to walk in, much less a beach. So, it's harder. But it is not impossible and and we are pushing aside all excuses, right? So, I will have to either do my walking / running / biking right here on my property (not happening) or we will be driving to the next town over to do it. And that is fine, for the time being. The boys all got new bikes a couple of years ago, so we will be sure their tires are all aired up and I'll borrow hubby's bike and we'll be off! Remember we are also downsizing our life so I don't anticipate being in this house too long!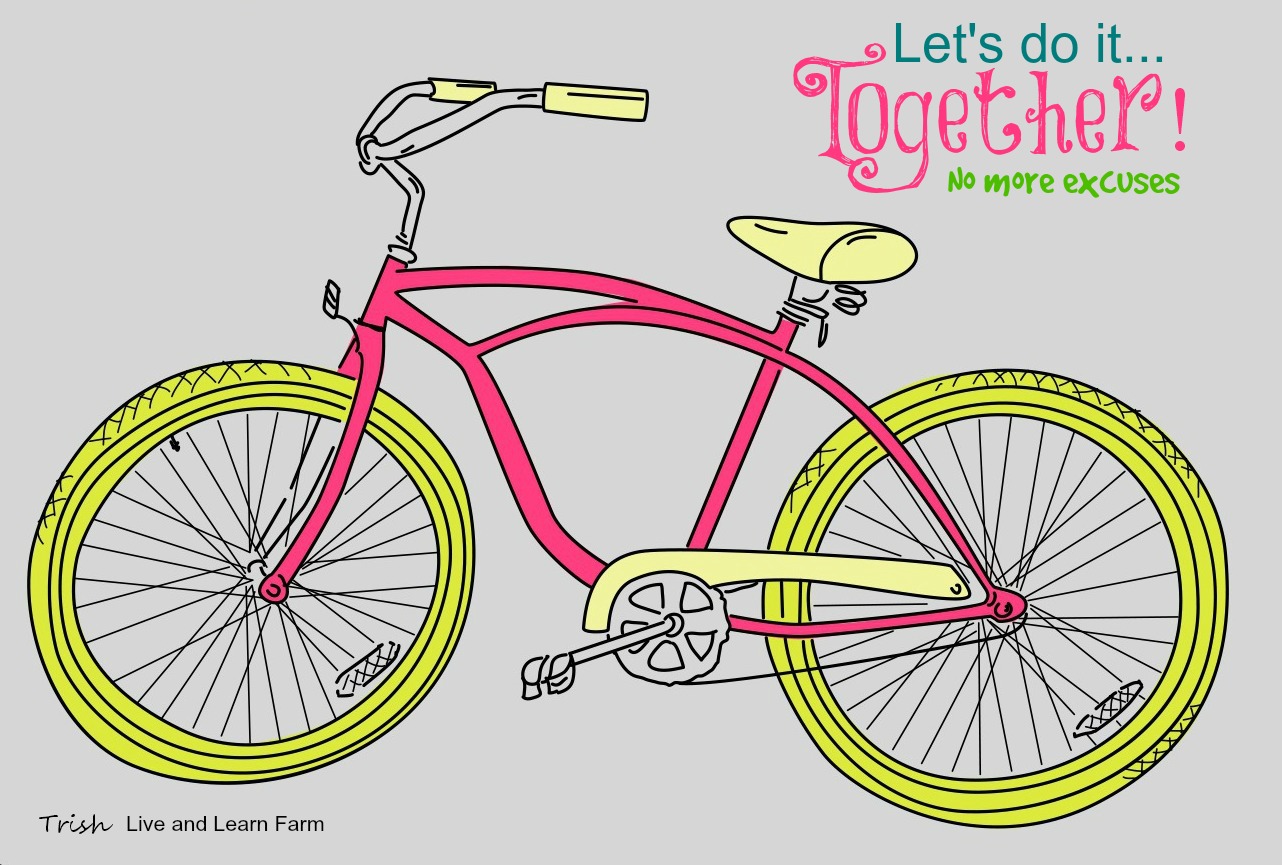 No, his bike is not pink!  But I couldn't resist this image and I did find a sweet pink bike that would be just right for me! Maybe if he sees that I am making a lifestyle change and I'm sticking to it, he'll get inspired to get me my own bike so that he can join in on our rides on his bike!
Another way I will be changing our lifestyle is to investigate ways to eat more healthy.  One thing I keep hearing about is a low carb diet.  So, I'll be investigating recipes to incorporate and try.  Here is one I found today… it is a Free kindle right now (but be sure to check to see if it is still free when you download it). And another one that is low fat and metabolism boosting for free!!
So, what helps you continue to stay motivated when you start a new chapter in your life? For me, it's sharing it with the world and being help accountable by others. But that is not enough!  So, I'm looking for ideas and ways to not only stay encouraged myself but to help others stay on track.
So are you in?  Will you be part of this new chapter in my life?  I hope you will!  Leave a comment below and let me know!  If you are blogging, be sure to leave your blog information too!
Until next time….